Valentine's Day Sweetness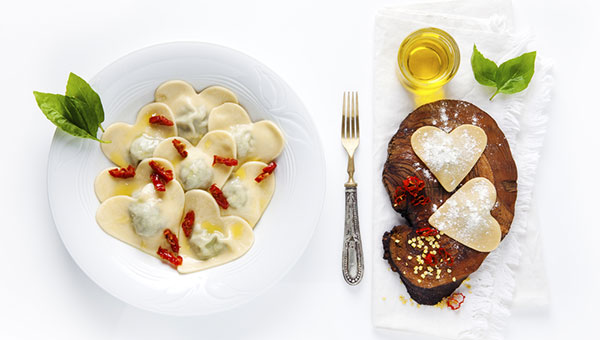 Greeting card companies really rake it in each year around Valentine's Day. Approximately 150 million cards are exchanged each year, which makes it the second most popular card-sending holiday after Christmas. Furthermore, a Fortune survey stated that U.S. consumers spent over $18 billion on Valentine's Day in 2017, with $4 billion on jewelry and $2 billion on flowers. Valentine's Day is a day to roll out the red carpet, send the flowers and candy, sprinkle a few dozen rose petals, soften the lights and cue the music. However, this holiday can present a unique challenge for someone with diabetes.
In 2012, the American Diabetes Association reported that 29.1 million Americans had diabetes and that there are 1.4 million new cases every year. If you or someone you love has diabetes, you can still show that special person how much you care without all the sugar. Try these alternatives for your special someone this year:
The right kind of sweet: If you wish to indulge, there are some candies that offer sugar-free versions, which will allow you, or your loved one, to savor the sweets without impacting blood sugar levels. Remember, everything in moderation. These confections still have calories and can have varying impacts on different people.
Handcrafted gifts: Are you handy with wood or some other medium? Get creative and use your crafty skills to come up with a one-of-a-kind gift that will be remembered for many Valentine's Days to come.
Cook up some love: Look up a new recipe that you haven't tried yet. Offer to clean up and do the dishes. Tell your spouse or significant other you'd rather get something spicy than sweet this Valentine's day. Visit the American Diabetes Association for healthy food choices.
Bouquet of flowers: Roses are a staple around Valentine's Day. Have a beautiful bouquet delivered at work or have them waiting when your loved one comes home.
Go old school: Plan an alternative celebration that doesn't revolve around food. Plan a movie, day trip or something outdoors.
Matters of the heart: In addition to being a time for lovers, February is also American Heart Month. Show your Valentine you care by being aware of your heart disease risk and practicing healthy habits to help ensure you're together into your twilight years.
For more information about diabetes or physician referral, call (855) 404-3339. BayCare also offers classes, workshops and self-management services for you, no matter where you are in your journey with diabetes.