Signs and Symptoms of Sleep Disorders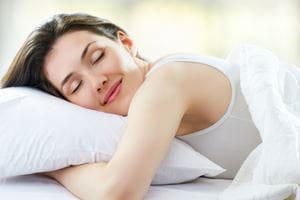 If you've ever woken up feeling groggy or unrested, you're not alone. More than 40 million Americans suffer from some type of sleep disorder that prevents them from getting the restful, quality sleep that they need. BayCare's Sleep Disorders Centers offer hope for individuals throughout the Tampa Bay area who have struggled with the effects of conditions like insomnia, sleep apnea, narcolepsy, and restless leg syndrome. Our multidisciplinary team of physicians and medical professionals can diagnose your sleep problem and formulate a personalized treatment plan that targets your unique needs.
Signs that you may have a sleep disorder include:
Difficulty falling asleep
Waking up frequently during sleep
Fatigue and low energy during the day
Loud snoring or gasping during sleep
Waking up feeling exhausted
Waking up with chest pains or shortness of breath
Use our sleep diaries and other resources to track your sleeping habits and find out if you may be suffering from a sleep disorder:
Sleep Disorder Treatment at BayCare
If you have ever experienced any of the above symptoms, talk with your physician about getting a referral for an overnight sleep evaluation at a BayCare Sleep Disorders Center near you. Thousands of patients throughout Tampa, Clearwater, St. Petersburg, Sarasota, Largo, Seminole, Safety Harbor, New Port Richey, and the surrounding areas have already discovered how rewarding it can be to finally get a good night's sleep. For more information or a physician referral, call (866) 328-9932 or find a doctor near you.