BayCare Fitness Centers go beyond weights and treadmills (but we have those, too), we try to focus on your entire health and wellbeing with plans and programs that are catered to you. Our nutrition and wellness plans offer a little bit of everything, which includes adjusting your diet, health screenings, and improving your general fitness knowledge.
BayCare Fitness Center Nutrition and Wellness Programs
One-on-One Nutrition Coaching & Nutrition 101 Classes (These services are only offered at the Carillon location)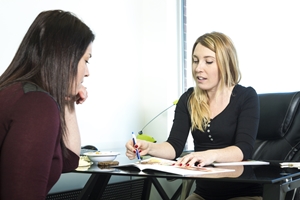 Exercise and diet go together better than peanut butter and jelly. If you can hone both, you can really transform the way you look and the way you feel. But changing your diet can be hard, which is why we put together the ultimate nutrition service. Our registered dietitian, the most qualified nutrition professional available, will customize a plan based on your distinct nutrition goals and needs that will focus on giving you a strategy to improve your personal wellness and nutritional status.
The Works - A full one-hour coaching session, including diet analysis, education, counseling and practical goal setting.
30 Minute Express - Shorter coaching sessions focused on answering your questions or to follow-up The Works with additional support as you strive to make nutrition changes.
Diet Analysis - Obtain a computerized evaluation of nutritional intake, including average intake summary, deficiencies and excesses. Good eye opener!
Maybe you aren't ready for one-on-one consulting yet, then get jumpstarted with our nutrition 101 classes, which is a group nutrition education class led by our Registered Dietitian. This general interactive nutrition class is open to fitness center members and non-members.
Free Intro to BayCare Fitness Centers
Receive your FREE intro to a BayCare Fitness Center!
Included in your membership, you receive:
3 complimentary coach consults with a personal trainer and a Dietitian
Web-based programming for your specific needs and goals
Yearly screening of blood work including lipid profile
State-of-the-art equipment for all your cardiovascular and strength training needs
Group fitness classes like Zumba, Yoga, HIIT, Cycle, Pilates, Step and more
Access to all BayCare Fitness Center locations