Wilderness Medicine Track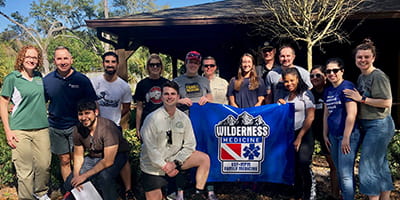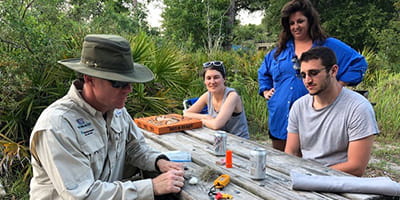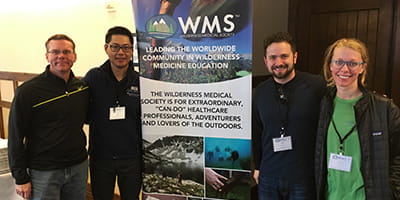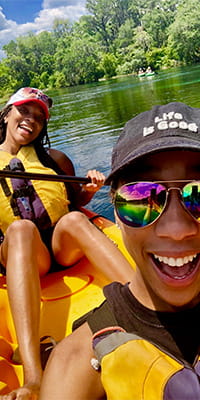 Welcome to the University of South Florida-Morton Plant Mease Wilderness Medicine Track. Wilderness medicine is defined as the practice of medicine in austere, resource constrained and possibly remote environments. The skills taught by our Track promote knowledge and understanding in wilderness medicine, pre-hospital care, disaster medicine, international and travel medicine and tactical medicine. This track is offered to PGY-2 and PGY-3 Family Medicine residents and runs longitudinally over both years. Interns may participate if their schedule allows.
Your educational experience will start with didactic lectures. However, wilderness medicine cannot be taught in the classroom alone. We will spend most of our time outdoors building on core topics learned.
There are five longitudinal components that all residents will complete:
Didactics lectures (four curriculum modules plus longitudinal topics)
Clinical experience
Research
Technical skills
Leadership skills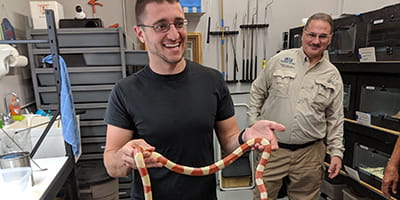 The four didactic modules cover mountain medicine, desert medicine, tropical medicine and dive and marine medicine. These modules will give the resident the required knowledge and technical skills to competently practice wilderness medicine. Each module is taught through weeklong seminars conducted by USF-MPM Family Medicine faculty. Each of these modules will have required reading from Auerbach's Wilderness Medicine, additional texts and key articles from medical literature. These modules will all have associated field, experiential education and research requirements. Through the experiential aspect of the track, all residents will gain hands-on clinical experience. This will develop and hone their technical and leadership skills.
The USF-MPM Family Medicine Residency program is the first and only Family Medicine Residency in Florida to conduct Advanced Wilderness Life Support (AWLS) training. Training is provided by three core faculty certified as Lead Instructors and various subject matter experts. All residents in the track will complete AWLS certification. However, this opportunity is open to all residents and faculty.