BayCare By the Numbers
Overview
BayCare is a leading not-for-profit health care system that connects individuals and families to a wide range of services at 15 hospitals and hundreds of other convenient locations throughout the Tampa Bay and central Florida regions. Inpatient and outpatient services include acute care, primary care, imaging, laboratory, behavioral health, home care, and wellness. Our mission is to improve the health of all we serve through community-owned, health care services that set the standard for high-quality, compassionate care.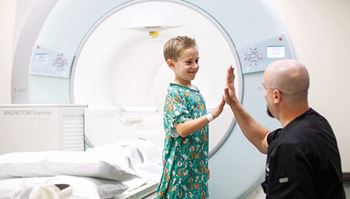 Where We Are - As of 2019
Year Founded: 1997
BayCare Surgery Centers: 5
BayCare Urgent Care Centers: 18
BayCare Outpatient Imaging Centers: 13
Hospitals: 15
Physicians and Medical Professionals: 5,218
Beds: 3,482
Employees: 29,045
Outpatient Surgeries: 86,230
Discharges: 176,412
ER Visits: 720,815
Home Health Visits: 878,385
Total Community Benefit: $461 million
BayCare Hospitals - As of 2018
BayCare Telehealth Programs
BayCare 2016 Economic Impact in West Central Florida
Community owned and mission driven: BayCare helps power the regional economic engine. BayCare's total economic impact is $6.62 billion, yielding over 26,000 jobs. Find out more about BayCare's economic impact by county, hospital and division.