Fortune Media and Great Place To Work Name BayCare to 2023 Best Workplaces in Health Care List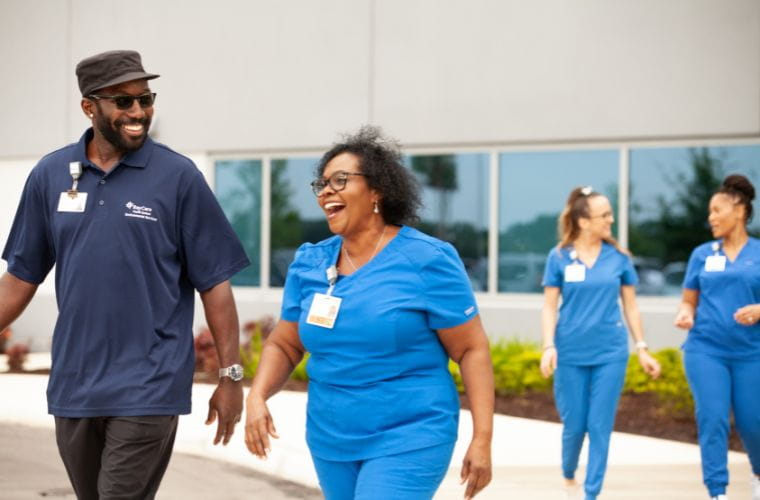 Powered by our extraordinary team members, BayCare thrives on delivering quality, driving innovation and embracing inclusivity.
Great Place To Work® and Fortune magazine have selected BayCare for the 2023 Fortune Best Workplaces in Health Care™ List. This is BayCare's seventh year in a row being named to this prestigious list. Earning a spot means that BayCare is one of the best companies to work for in the country.

The Best Workplaces in Health Care award is based on analysis of survey responses from over 208,000 employees from Great Place To Work Certified™ companies in the health care industry. BayCare ranked 19th out of 40 companies.

"BayCare's greatest asset is our team members and physicians. Their excellence, combined with their commitment to our patients makes it possible to deliver the highest-quality, compassionate care," said BayCare CEO and President Stephanie Conners. "I am proud to work alongside them as we continue our mission to serve West Central Florida and its people."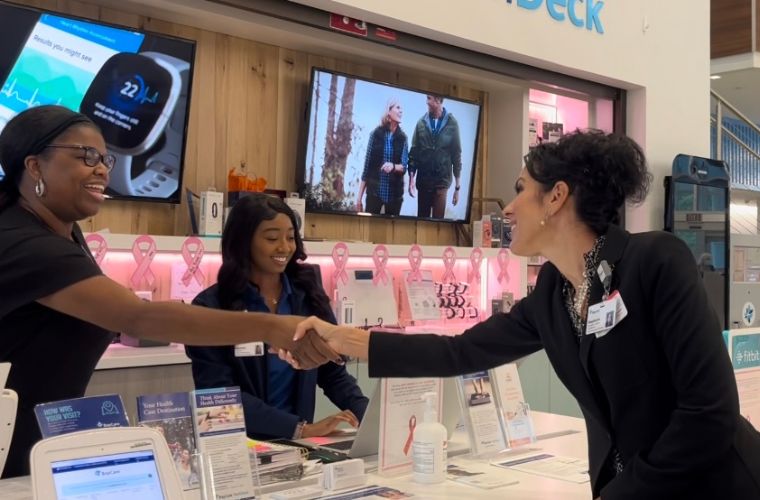 BayCare CEO and President Stephanie Conners meets with team members at BayCare's Bloomingdale HealthHub®.
The Best Workplaces in Health Care list is highly competitive. Great Place To Work, the global authority on workplace culture, determines its lists using its proprietary For All™ Methodology to evaluate and certify thousands of organizations in America's largest ongoing annual workforce study, based on over 1.3 million survey responses and data from companies representing more than 7.5 million employees this year alone.

Survey responses reflect a comprehensive picture of the workplace experience. Honorees were selected based on their ability to offer positive outcomes for employees regardless of job role, race, gender, sexual orientation, work status, or other demographic identifier.

"Congratulations to the Best Workplaces in Health Care," says Michael C. Bush, CEO of Great Place To Work. "These companies know that it isn't the industry — but the company — that determines the employee experience. By putting people first, they are reaping the rewards: lower labor costs, higher standards of care, and happier employees."

"Fortune congratulates the Best Workplaces in Health Care," says Fortune Editor-in-Chief Alyson Shontell. "Creating a vibrant workplace culture that draws the best talent in health care is vital for the success of the leaders in this highly competitive industry. It is also what's needed to ignite innovation and deliver best-in-class performance."

In 2023, BayCare was also named to the PEOPLE Companies that Care® list for the third time since 2020. In addition, BayCare has previously ranked among the Fortune 100 Best Companies to Work For®, Best Workplaces for Women™ and Best Workplaces for Millennials™.