BayCare's Mobile Response Teams Help Those in Crisis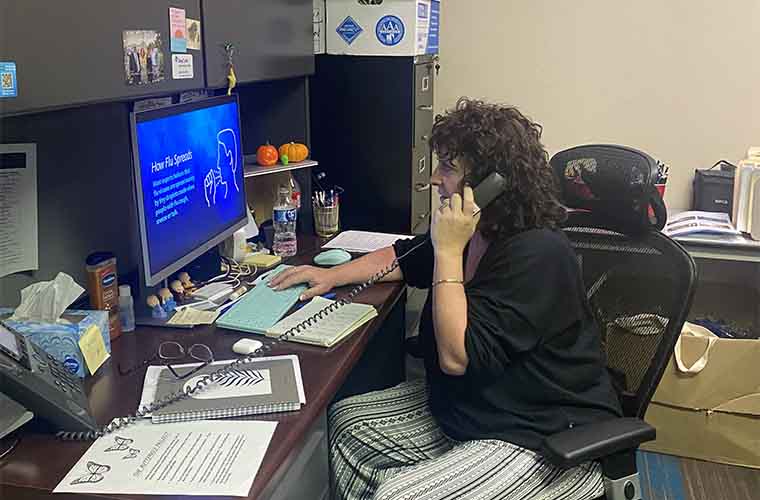 Janet Waye, program supervisor for BayCare's Pasco County MRT, listens to a call on the 988 Suicide & Crisis Lifeline to determine if immediate in-person help is needed.
BayCare created its Mobile Response Teams (MRTs) in 2019 to intervene when teenagers in Pasco and Hernando counties were having an emotional or behavioral crisis at school. After four years of success at de-escalating crises and getting teens connected with mental health services, the MRTs now have expanded to serve people of all ages.

So, when a man in his 30s called and said he was having suicidal thoughts, the licensed MRT caseworkers and clinicians were ready to respond. Soon a clinician was seated in his living room assessing his situation, and she was able to guide him toward the help he needed.

Since 2022, calls or texts to the 988 Suicide & Crisis Lifeline that initiate in Pasco or Hernando counties are routed to BayCare Behavioral Health's MRT offices where trained case workers and clinicians gather information to determine the appropriate response.

"We immediately determine if the situation will be triaged over the phone, telehealth or in person," said Janet Waye, program supervisor for BayCare Behavioral Health's Pasco County MRT. "If the situation requires an in-person response, we go to where the crisis is occurring. We have met with people in parking lots, churches, medical offices, schools and homes."

A trained member of the local law enforcement office accompanies the BayCare team member.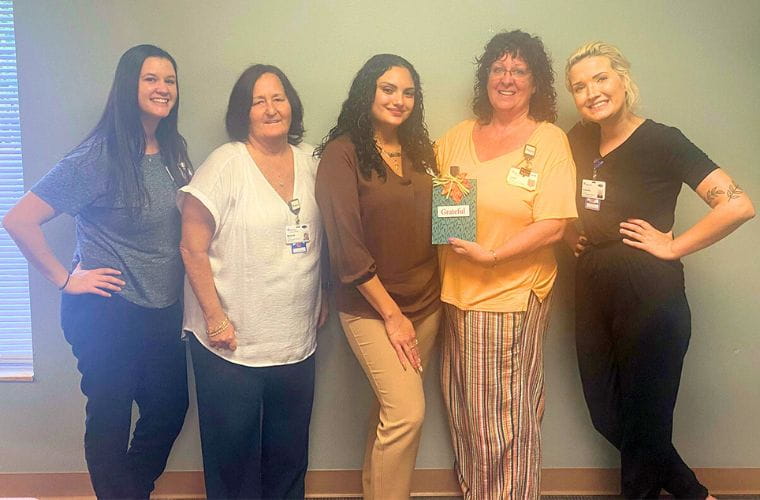 Licensed clinicians and case workers field calls from people in Pasco County experiencing a mental health crisis and are prepared to respond immediately to divert Baker Acts and save lives.
In 2023 through September, the office responded to 736 calls. One of those calls came in July from this man in his 30s. After asking multiple questions and assessing the situation, the MRT clinician concluded the man was not in imminent danger but would benefit from meeting with the MRT.

The man agreed, so the MRT clinician immediately went to his house to talk to him. He told her about recent losses, including a romantic relationship and a job. He said he felt helpless and hopeless and didn't understand the point of continuing to live.

BayCare Behavioral Health's MRT clinician used the Columbia Suicide Severity Rating Scale to assess the man. He said he had thoughts to kill himself but didn't want to die and had no idea how he would kill himself.

In that initial meeting, the MRT clinician helped the man complete a wellness and safety plan. He identified triggers that caused him to feel anxious, depressed and overwhelmed. He also identified strategies and activities to help when he was upset and strategies he used in the past.

The man thought about ways family and friends could help him and agreed to meet with them to discuss his needs.

He also accepted a referral for out-patient mental health services at a BCBH Adult Treatment Center and the MRT clinician secured an appointment for the next day.

The MRT case worker continued to follow up, and more than two months later, the man continues to attend individual therapy sessions and has found a new job. He is working on enhancing coping skills.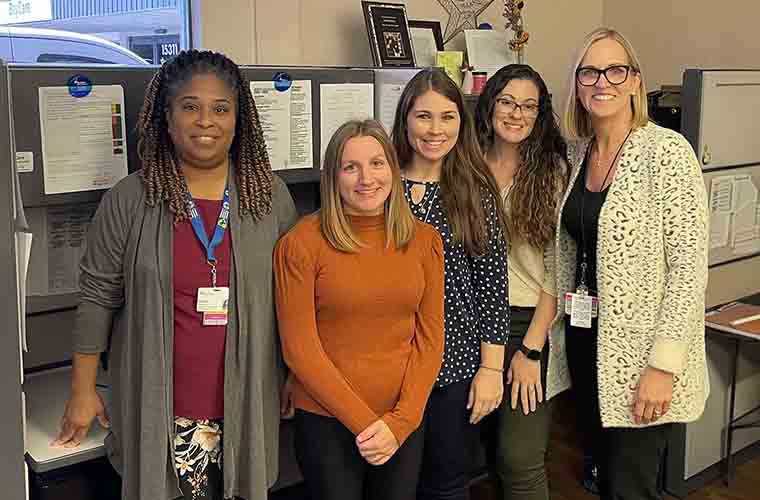 Members of BayCare's Mobile Response Team in Hernando County respond to calls from individuals experiencing a mental health crisis in that county.
The MRTs are a resource for anyone in Pasco or Hernando counties experiencing a mental health crisis. Call 988 or one of the MRT offices directly if you know an individual who is expressing thoughts of self-harm, experiencing out-of-control behaviors that could cause harm or experiencing severe stress resulting in significant decline in daily functions.

The numbers to call are:
Pasco: 727-372-HELP (4357)
Hernando: (352) 467-OKAY (6529)
BayCare offers many behavioral health resources throughout the Tampa Bay region and is committed to improving access to mental health services.

For more information on services offered through BayCare Behavioral Health, https://baycare.org/specialties-and-treatments/behavioral-health/.