Sun, Sand, and Self-Care: Your Guide to a Healthy Summer Escape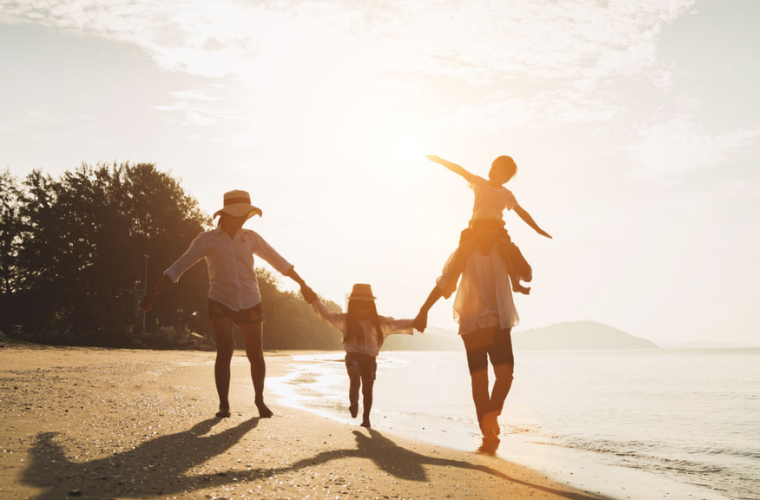 With summer officially underway, many of us are counting down the days till we get to kick back, soak up the sun and enjoy some much-needed relaxation. Whether you've got a beach getaway planned or an adventure through a new city, it's important to prioritize your health during those much-needed breaks. With the help of Dr. Laura Arline, BayCare's vice president and chief quality officer, let's explore how you can stay healthy while making the most of your summer vacation.
Stay Active:
Sure, it's easy to slip into a sedentary routine of lounging by the pool while on vacation, but staying active is crucial for maintaining good health. "Embrace the opportunity to engage in physical activities that align with your vacation destination," Dr. Arline suggests. "Instead of heading to the hotel gym, why not take a walk on the beach, go hiking or rent a bike to explore the city."

Hydrate, Hydrate, Hydrate:
With the scorching summer heat, staying hydrated is of utmost importance. "If you're flying, it's especially important to stay hydrated before and during your flight as the air tends to be very dry on flights," Dr. Arline adds. Carry a reusable water bottle wherever you go and drink water regularly to keep your body properly hydrated. Try swapping any sugar-loaded tropical cocktails for healthier alternatives like fruit-infused water or try one of these hacks to add more water to your daily beverage intake.

Prioritize Sun Protection:
Make sure to have a broad-spectrum sunscreen with an SPF of at least 30 and apply it 15 to 30 minutes before stepping out. Be diligent about reapplying it every 2 hours, especially if you're swimming or sweating. "Even on overcast days, you can get sunburned. So don't let that fool you," Dr. Arline reminds. This helpful guide shows how protecting yourself from the sun's harmful rays is as easy as ABC.

Snack Smartly:
Indulging in local cuisine is undoubtedly a part of the vacation experience. However, it's important to strike a healthy balance and make mindful food choices. Ditch those greasy potato chips for fresh, local produce and incorporate plenty of fruits and vegetables into your meals. Bonus tip from Dr. Arline: Keep healthy snack items in your room and stock up on them so that when you're hungry in a pinch, you've got something that's relatively healthy. Room service can be expensive so your wallet will thank you later, too!

Zen Vibes and Plenty of ZZZs:
While you might have action-packed excursions planned during your vacation, it's equally important to plan for time to relax and rejuvenate. Whether you're laid back on a hammock or taking a cat nap on the beach, make sure to prioritize rest and quality sleep. This is the perfect time to unwind and recharge so try to avoid excessive late-night activities that may leave you feeling like you need a vacation from vacation. For more on getting quality sleep, click here.
Plan for Emergencies:
Before any trip, make sure you have any necessary prescription medications with you. Dr. Arline recommends packing medications in your carry-on so you don't lose them if your luggage is delayed or lost. It's also a good idea to know the location of the nearest hospital or urgent care facility in case of an emergency.

Remember, a healthy vacation is a happy vacation! By prioritizing your health and making mindful choices, you can have the best of both worlds while still having a blast on your summer getaway.