St. Joseph's Hospital-South Adds Maternity "Mini-Expansion" to Meet Growth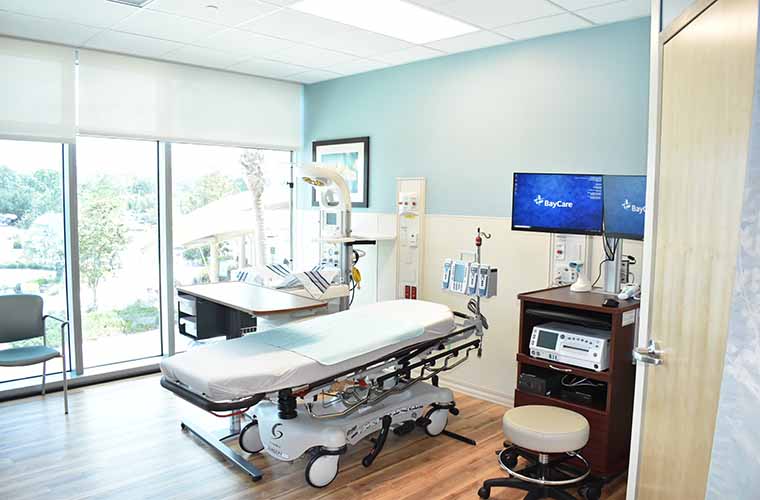 The stork is busy at St. Joseph's Hospital-South in Riverview!
Since the hospital opened in 2015, the number of babies delivered in the hospital's labor and delivery unit has nearly tripled. In 2015, the hospital delivered 613 babies while in 2022 the number of precious deliveries was 1,834. Further, the 1,834 in 2022 was a record for the hospital, passing its previous all-time high of 1,709 in 2021. St. Joseph's Hospital-South set its record for number of deliveries in seven of the eight years since opening in 2015.
St. Joseph's Hospital-South Annual Baby Deliveries
2015- 613
2016- 962
2017- 1,048
2018- 1,040
2019- 1,166
2020- 1,201
2021- 1,709
2022- 1,834
To keep up with this growing community need, St. Joseph's Hospital-South recently opened a "mini-expansion" that includes three new labor and delivery rooms and two assessment/triage rooms.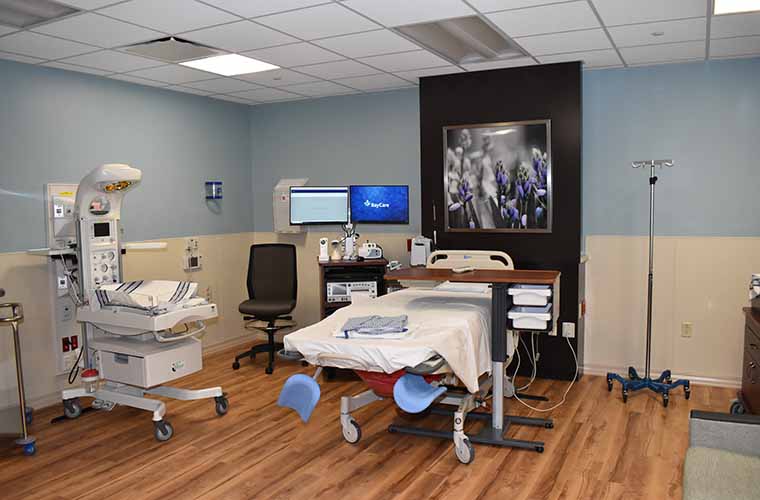 A new labor and delivery room.
A triage/assessment room is an examination room where expectant mothers are checked and monitored before admission to a labor and delivery room or discharged if they are not ready to deliver.
The new additions brings the number of private, labor and delivery rooms from seven to 10 while assessment/triage rooms increased from five to seven private rooms. The addition also includes additional nursing administration workspace. Total cost of the expansion is approximately $2 million.
"With our maternity volume growth, these added rooms allows more flexibility in scheduling inductions and C-sections procedures while still allowing for care of our walk-in patients," said Michelle Landy, St. Joseph's Hospital-South's operations director.
The hospital also has 24 private Mom and Baby rooms for after delivery. The Mom and Baby rooms simulate all the comforts of home.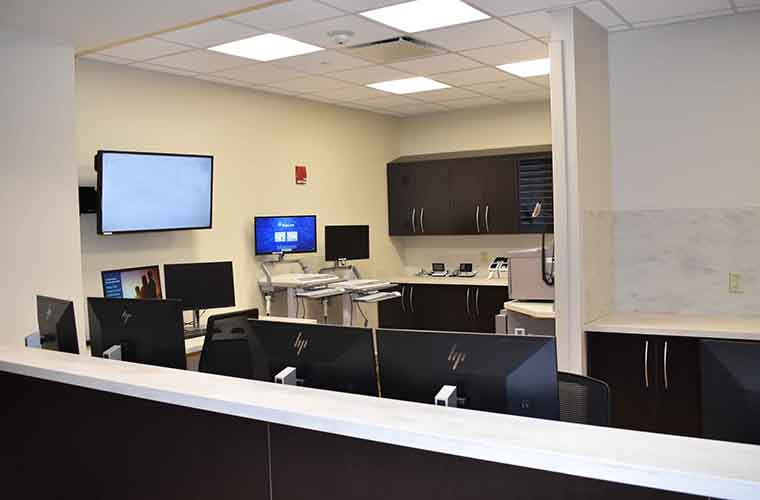 Additional nursing administration workspace.
The most recent additions follow pediatrics and maternity
expansions
at the hospital in 2020 and 2021. In 2020, the hospital added a pediatric inpatient unit with 12 private rooms. In 2021, the hospital opened an 11-bed NICU for babies born prematurely or with special health needs.
"Since our opening in 2015, the community has seen a 20 percent population growth," Landy said. "We have been fortunate enough to be able to expand our services and space to meet the needs of our community with our latest expansion supporting childbirth and women's services."
Visit St. Joseph's Hospital-South's maternity page to learn more. The page also includes a video tour near the bottom of the page showcasing the hospital's labor and delivery rooms, the comfortable home-like Mom and Baby rooms, the NICU and other features:
https://baycare.org/hospitals/st-josephs-hospital-south/services/maternity