BayCare Gives Teens Hands-On Health Care Experience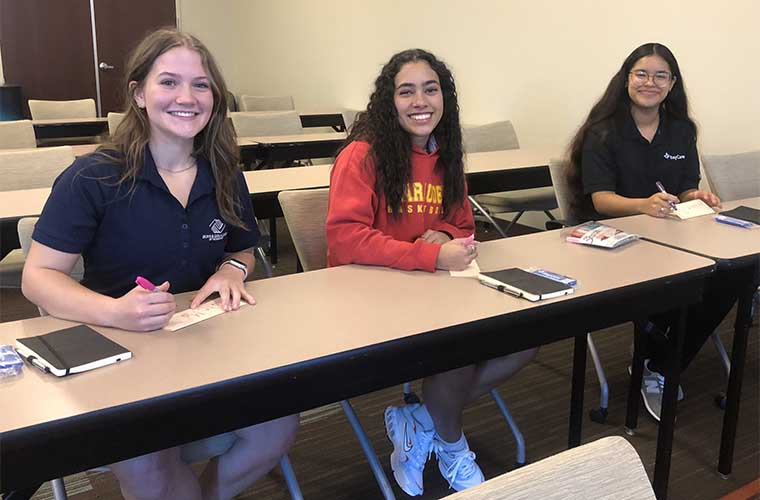 Students selected by the Boys & Girls Club of the Suncoast to participate in the new partnership with BayCare Health System participate in the first orientation session at the BayCare System Office.
Five high school seniors with an interest in health care will soon begin working alongside healthcare professionals at Morton Plant Hospital as part of a new partnership between BayCare Health System and the Boys & Girls Clubs of the Suncoast (BGCS).
The program allows the teens to explore in-demand healthcare careers, receive paid work-based learning experiences, and work side-by-side with healthcare professionals while helping the hospital fill needed roles with well-trained individuals.
To be considered for selection, students had to belong to BGCS, submit a written application, participate in a phone interview, and provide written answers regarding their interest in health care and what this opportunity would mean for their future.
Students will spend several weeks in orientation and training classes at the BayCare System Office and at Morton Plant Hospital before working on the hospital floors. They will primarily be working as patient transporters and nurse helpers and receive certificates of training completion in both roles.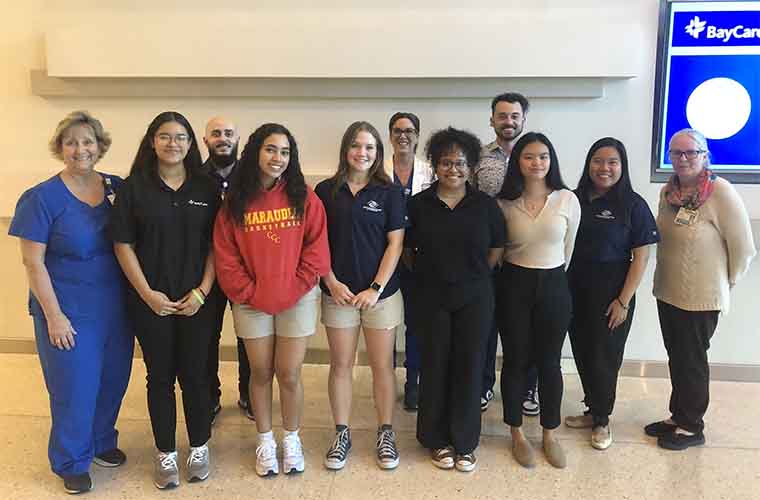 BayCare team members, representatives from the Boys & Girls Club of the Suncoast and students who will be working at Morton Plant Hospital meet at a recent orientation session.
Kate, a senior at Clearwater Central Catholic High School has always wanted to be a nurse. She said she signed up because, "I have never seen a program like this where kids my age can get hands-on experience in a hospital."
Neseekhah, a senior at Clearwater High School, agreed, "Being able to work in a hospital at 17 is a once in a lifetime experience."
Freddy Williams, Boys & Girls Clubs President & CEO said, "This collaborative effort will provide meaningful connections with top employers, develop tangible skills, and give our students real-life work experiences in high demand industries."
"We're excited to support this unique opportunity for teens to be mentored by BayCare professionals," said Kyle Barr, BayCare's senior vice president and chief team resources officer. "We know that education and employment are both social determinants of health. By connecting these young people with experienced caregivers, we hope to make a difference in the teenagers' lives. We also will benefit by growing potential future team members."
For more information on the program, contact Lisa Crumbley, RN, BSN BGCS Program Coordinator for BayCare Health System, Lisa.Crumbley@BayCare.org.