BayCare Medical Group Welcomes Dr. Stephanie Mattathil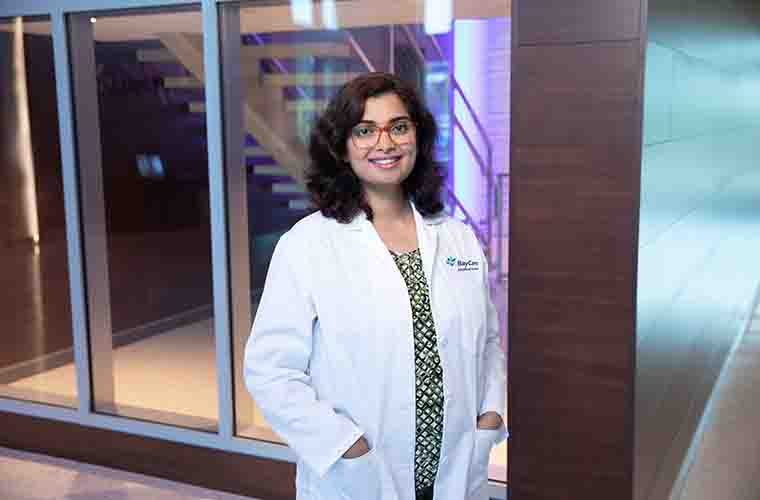 Dr. Stephanie Mattathil is now accepting new patients.
Stephanie Mattathil, MD, has joined BayCare Medical Group at 3003 W. Dr. Martin Luther King Jr., Blvd. in Tampa with an additional location at 455 Pinellas St., Suite 250, in Clearwater. She specializes in the management of advanced heart failure and is accepting new patients 18 and older.
Dr. Mattathil is board certified in internal medicine, cardiovascular disease, echocardiography and nuclear cardiology. Her training and expertise in advanced heart failure therapies allow her to provide exceptional care for her patients, helping them to lead high-quality lives. She is affiliated with St. Joseph's Hospital in Tampa and Morton Plant Hospital in Clearwater.

"We're excited to have Dr. Mattathil join BayCare Medical Group,'' said Dr. Mahesh Amin, medical director of BMG cardiovascular services. "Her expertise and training fit well in our heart failure clinics and will help us meet the growing needs of our community.''
Dr. Mattathil is a member of the American Board of Internal Medicine, the American College of Cardiology and The International Society of Heart and Lung Transplantation.
She received her Doctor of Medicine degree from the University of Texas Health in San Antonio and went on to complete her internal medicine residency there. She then completed her cardiovascular disease fellowship at California Pacific Medical Center in San Francisco. Following this, she did an advanced fellowship in heart failure, pulmonary hypertension, transplant cardiology and mechanical circulatory support at the University of California-San Francisco.
Her phone number in Tampa is (813) 397-1251, and in Clearwater it's (727) 462-3701. Dr. Mattathil accepts most major insurance plans.

Learn more: DrSMattathil.org.