BayCare Hospital Wesley Chapel Celebrates With Community Before March Opening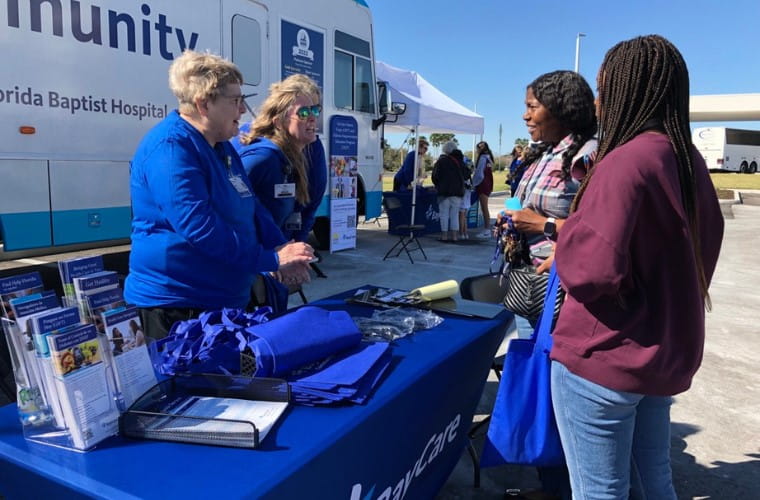 BayCare Team Members with two members of the community outside at a vendor table.
BayCare Hospital Wesley Chapel (BHWC) welcomed nearly 4,000 people to an open house and community celebration today. In opening its doors to its community, BayCare's newest hospital showed its neighbors the high-quality care and services that are now part of their community. BHWC is scheduled to open for emergency services on March 7.
The event included behind-the-scenes tours of the 318,000-square-foot hospital, a variety of food trucks and sample cuisine from local restaurants, wellness screenings, a local market, live music and entertainment and a kid's area with games and activities.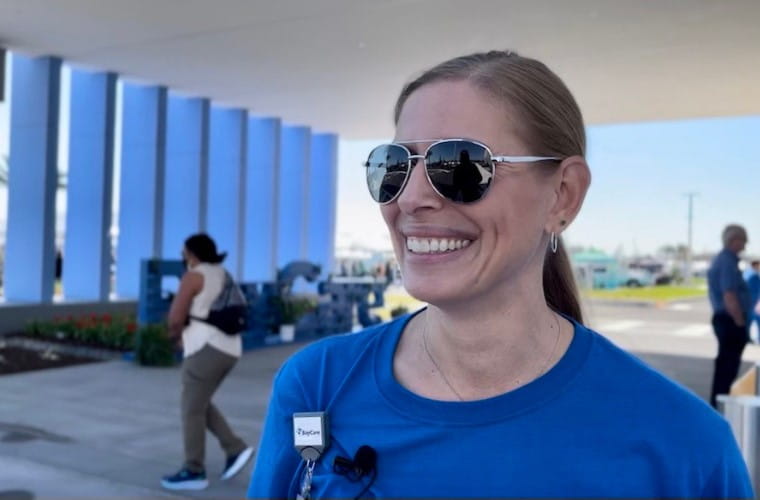 BayCare Hospital Wesley Chapel Hospital President Becky Schulkowski.
Rebecca Schulkowski, president of BayCare Hospital Wesley Chapel, was excited by the overwhelming support from the Wesley Chapel community and beyond.
"It was a thrill to see so many people come out in support of BayCare's newest hospital as we prepare to welcome our first patients next month," said Schulkowski. "We look forward to serving Pasco County residents by providing them with a new choice for health care services."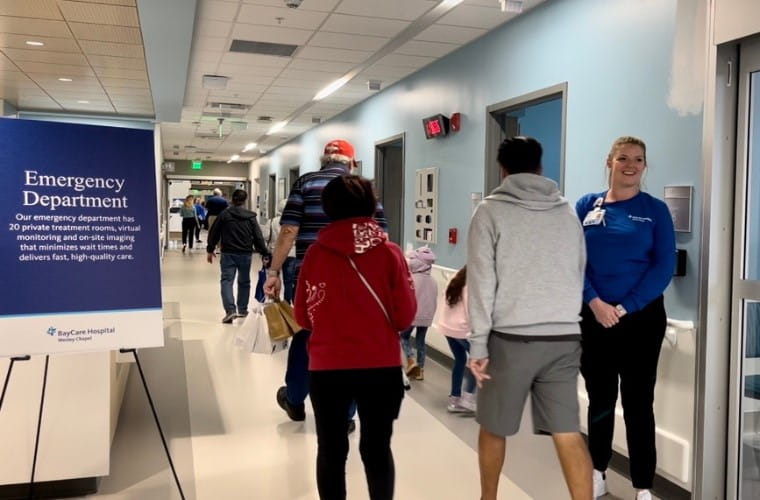 Community members walking through BayCare Hospital Wesley Chapel emergency department on a self-guided tour.
Marcel Fontin and his wife, Yvette, have lived in Wesley Chapel since 2006 and attended today's event because they saw it as an opportunity to welcome BayCare to the community.
"Having a new hospital in Wesley Chapel and accessibility to care means the world to us," said Marcel Fontin. "We are seeing a lot of excitement around BayCare being in the community."
BayCare Hospital Wesley Chapel is located at 4501 Bruce B. Downs Boulevard in Pasco County and will provide comprehensive medical services and health care resources including an emergency department, an intensive care unit with virtual-monitoring beds, diagnostic services such as imaging and lab, and physical rehabilitation.
For more information, visit
BayCareWesleyChapel.org
.