BayCare Appoints Chief Ambulatory Services Officer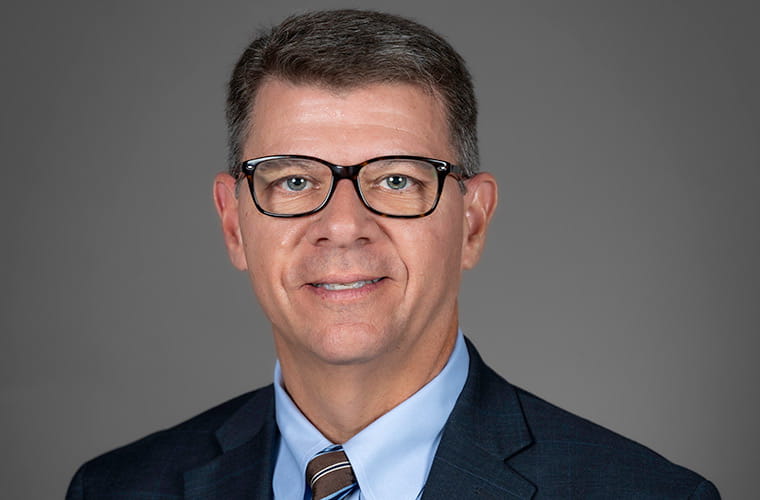 C. Todd Jones, BayCare's Chief Ambulatory Services Officer
BayCare has named C. Todd Jones to the position of Chief Ambulatory Services Officer. Jones will oversee the division that includes the health system's laboratory, imaging, ambulatory surgery, telehealth, and urgent care services, in addition to BayCare HomeCare, one of the largest providers in the state for at-home patient care.
"I am so excited to have Todd step up to this role," said BayCare President/CEO Stephanie Conners, MBA, BSN, RN. "Todd has served as BayCare's vice president of ambulatory experience and operations for the past five years, and he has shown he knows how to lead this wide-ranging and growing part of our health system into the future."
Jones entered his new role on Feb. 6 and is part of
BayCare's new leadership structure announced by Conners on Feb. 8
.
"I am immensely grateful for the opportunity to expand my responsibilities and to continue leading BayCare's incredible ambulatory services division," Jones said. "I have high confidence in our team's ability to adapt to a rapidly changing health care environment, all while putting our patients first."
During his time as vice president of ambulatory experience, Jones supported the addition of 51 care sites to BayCare's vast network of outpatient services. Amid the COVID-19 pandemic, he facilitated the expansion of testing platforms and drive-through testing locations to address community needs. In 2019, Jones negotiated a joint venture agreement to add BayCare's first Ambulatory Surgery Center in Hillsborough County.
Before arriving at BayCare, Jones spent over two decades as an accomplished leader for Baptist Health System in central Kentucky. He held several positions at Baptist Health, including president of Baptist Health in Richmond, Ky.
The Kentucky native completed his bachelor's degree in health science and his master's degree in health administration at the University of Kentucky.