Dr. Christopher Bucciarelli Named BayCare's VP of Ambulatory Services and CMO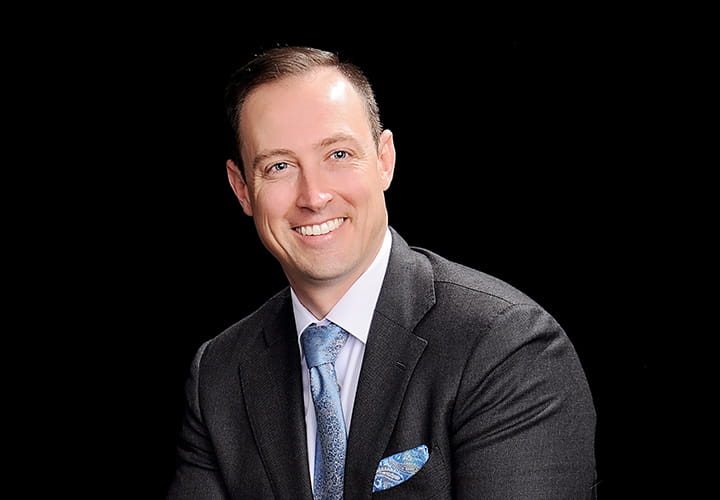 BayCare announced today that Dr. Christopher Bucciarelli has been named vice president of ambulatory services and chief medical officer (CMO), effective Aug. 6, 2023. In this new role, Dr. Bucciarelli will collaborate with Dr. David Ball, director/CMO of care transition, and Dr. Keith Waldrep, director/CMO of virtual care/telehealth, urgent care centers, the hospital-at-home program and remote patient monitoring. Dr. Bucciarelli will be working in partnership with Drs. Ball and Waldrep to support BayCare's ambulatory division.
Dr. Bucciarelli most recently served as CMO of BayCare's St. Joseph's Hospital-South and CMO of ambulatory surgery centers and outpatient imaging. While taking on his new responsibilities, he will continue to serve as CMO of St. Joseph's Hospital-South until a replacement is named.
"I am supremely confident Dr. Bucciarelli is the right person for this role," said Chief Ambulatory Services Officer C. Todd Jones. "There are so many opportunities for innovation in the field of ambulatory care, and I believe Dr. Bucciarelli has the vision and foresight to help lead BayCare's ambulatory services as we provide high-quality, compassionate care in the 21st century."

Dr. Bucciarelli received his Doctor of Medicine (MD) from the University of Florida and his Master of Business Administration (MBA) from Duke University. In 2021, he became a Fellow of the American College of Emergency Physicians. Dr. Bucciarelli is a member of the Tampa Metropolitan Area YMCA Governance Board, as well as a board member for the Positive Coaching Alliance-Tampa. In 2016, he participated in a Climb for Cancer charity event, raising over $20,000 by climbing Mount Kilimanjaro in Kenya.

"I am deeply honored to be given this expanded leadership role with BayCare's ambulatory services," said Dr. Bucciarelli. "Thousands of patients interact with our ambulatory division every single day across West Central Florida. There are many exciting opportunities ahead to grow our network to ensure we deliver the greatest patient experience."

Dr. Bucciarelli has also been a practicing emergency department physician at BayCare's Morton Plant Hospital since 2016.

"My experience in the emergency department, seeing patients face-to-face, keeps me connected to the real-world scenarios our health care professionals encounter on a regular basis," said Dr. Bucciarelli. "It constantly informs my perspective as a leader."

In 2022, Dr. Bucciarelli was named to the University of Florida's "Top 40 under 40." He and his wife and son live in Tampa.