BayCare Medical Group Welcomes Internal Medicine and Endocrinology Specialist Dr. Tien-Hao Lee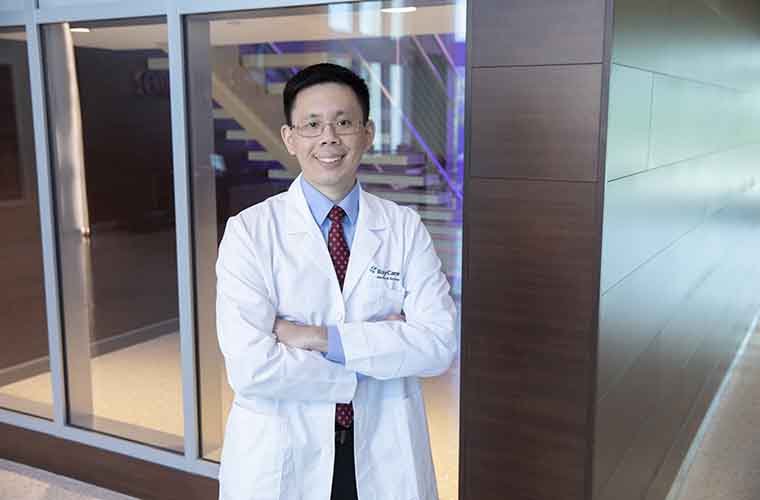 Tien-Hao Lee, MD, has joined BayCare Medical Group at 620 10th St. N., Suite 3E, in St. Petersburg. He is board-certified in internal medicine and specializesin endocrinology. Dr. Lee is seeing new patients 18 and older.Dr. Lee's clinical interests include thyroid disorders, diabetes mellitus, pituitary disorders and osteoporosis. He is affiliated with St. Anthony's Hospital.
"We are very excited to have Dr. Lee join our BayCare Medical Group and St. Anthony's Hospital teams,'' said John Haffner, MD, vice president and chief medical officer at St. Anthony's Hospital. "His specialization in endocrinology makes him a valuable addition and will help us meet the growing needs of our community.''
Dr. Lee earned his Doctor of Medicine from St. George's University School of Medicine in Saint George, Grenada. He completed an internal medicine residency at New York-Presbyterian Brooklyn Methodist Hospital in Brooklyn, N.Y., followed by a fellowship in endocrinology, diabetes and metabolism from Tulane University in New Orleans.
Dr. Lee is a member of the American Association of Clinical Endocrinologists, the Endocrine Society and the American Diabetes Association. He speaks Mandarin Chinese. His office phone number is (727) 824-8251. Dr. Lee accepts most major insurance plans.
Learn more: DrTienHaoLee.org.