How to Manage Migraines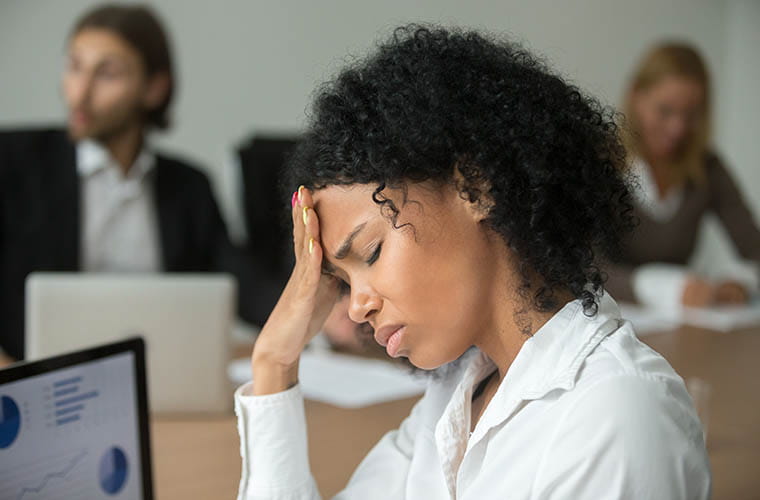 If you experience chronic migraines, you're not alone. Statistics show millions of Americans experience mild or severe migraine symptoms every day.
That's why Dr. Laura Arline, BayCare's chief quality officer, explains migraine signs, symptoms and how you can get treatment.
Symptoms
Migraines are recurring headaches. They cause moderate to severe pain that could include pulsing or throbbing symptoms. Dr. Arline says migraines also can trigger nausea, weakness, and sensitivity to light and sound.
Causes
Migraines are typically more common in women than in men. People can get migraines for various reasons including stress, anxiety, hormonal changes, bright or flashing lights, unpleasant noises and sounds, lack of food or sleep, alcohol and others. According to National Institute of Neurological Disorders and Stroke, migraines in some women could relate to hormonal levels during their menstrual cycle.
Treatment
While there is no definite cure for migraines, there are ways you can help manage symptoms. Dr. Arline says exercise, better diet, relaxation techniques, hydration and better sleep can help reduce recurring migraines. You should also avoid scrolling through digital devices for long period of times, she says. The U.S. Food and Drug Administration (FDA) also has approved several medications. Dr. Arline recommends asking your doctor if medications are right for you.
Where to Get Care
If you think you're experiencing migraines, you can conveniently see a BayCare primary care physician or see a doctor using BayCareAnywhere or by visiting Walk-In Care locations at select Publix Pharmacies throughout the Tampa Bay area. BayCare's 20 urgent care locations throughout Pinellas, Hillsborough, Polk and Pasco counties, also offer quick, high quality health care for adults and children ages two and older.
For more information, visit BayCareGetCareNow.org.