Two BayCare Drive-Thru COVID-19 testing Sites Close in Pasco and Pinellas counties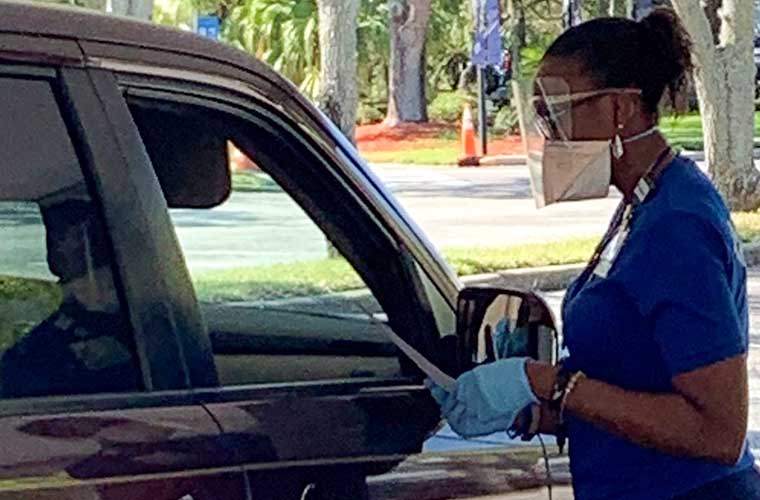 More than 14 months after launching Tampa Bay's first public access to COVID-19 testing, BayCare and partners this week closed drive-thru test collection sites in Pinellas and Pasco counties in response to dwindling demand and improved infection rates in the community.
On Friday, BayCare served its last patient at Ruth Eckerd Hall in Clearwater before 10 a.m., a site that has served 15,000 served since opening in August 2020.
On Monday, BayCare and its Pasco County partners served the last of 35,200 patients in New Port Richey at a series of locations since March 2020.
In all, BayCare has provided COVID-19 testing services at a network of community drive-thru locations to more than 109,000 people across Pinellas, Hillsborough, Polk and Pasco counties since March 2020, shifting locations as needed to ensure community access to testing. BayCare's community testing has been in addition to the 468,000 tests BayCare has performed across its 15 hospitals as it has continued to deliver acute care services to the community throughout the pandemic. And BayCare has repeatedly partnered with other health care providers or government agencies to ensure access, including at Raymond James Stadium in Tampa and the Tampa International Airport.
"We have always believed that a key part to slowing this pandemic has been promoting testing to help identify those who are infected so they can quarantine and keep their loved ones safe," said Jim Cote, senior vice president for ambulatory services for BayCare Health System. "BayCare has been very proud to offer this vital service until a time as there was a vaccine available. We are equally pleased to see the need for this service diminish."
At this time, BayCare is continuing to partner with the Florida Department of Health in Polk County to provide testing collection at the Gill Jones Center in Winter Haven. Several BayCare Urgent Care Centers also offer rapid COVID-19 testing, including the center at 4821 U.S. Highway 19 in New Port Richey.
Visit BayCare.org/Coronavirus for access to all testing options in the region.