Handmade Patriotic Surgical Hats a Labor of Love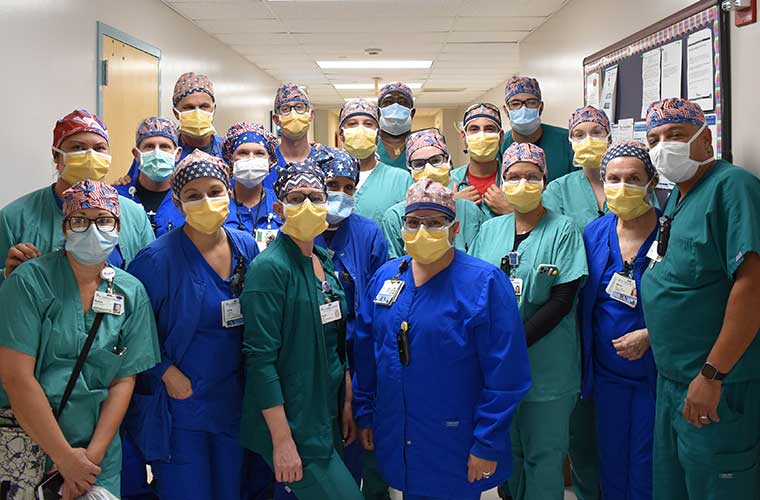 The surgical services team is proud to wear the patriotic surgical hats and grateful to Anita for providing a visible way to mark Memorial Day.
This Memorial Day weekend, patients at one BayCare hospital will find a parade of patriotic hats on display, a testament to one longtime provider's commitment to honoring those who died serving in the U.S. military.

Anita Price, a longtime nurse anesthetist affiliated with St. Anthony's Hospital, has sewn more than 150 red-white-and-blue surgical hats over the past three months to share with her teammates. Many are wearing them this weekend.

For Price, the remembrance is personal. Her maternal uncle was declared missing in action during the Korean War. His family never learned what happened,

"(My mother) told me how painful it was for my grandma to never know what happened to him," Price said. "I definitely want people to remember those who gave their lives for this country and the veterans who served."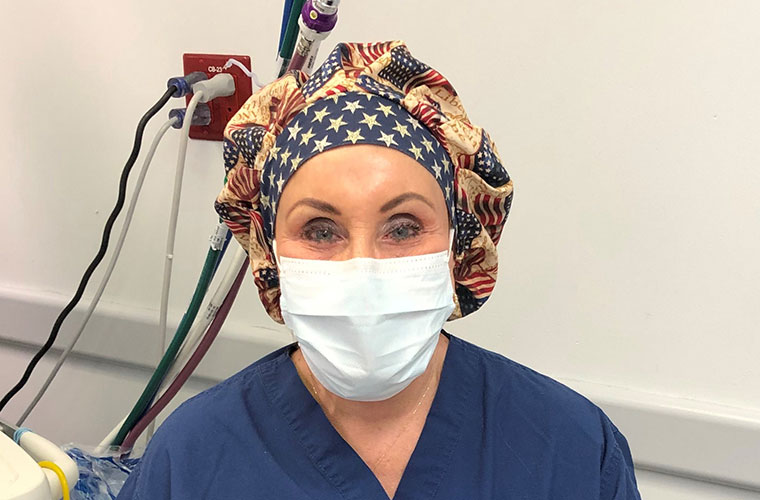 Anita Price, a certified registered nurse anesthetist for 50 years, made the hats for team members to honor service men and women who made the ultimate sacrifice for the country.
It's also resonated with her colleagues. "This is such an amazing gift to our team," said Kim Lemos, St. Anthony's surgical services director. "We have several veterans on our team and I know this means so much to them, that someone wants to make sure that they are remembered for their service."

Price is a veteran herself, joining the Navy Reserve in her 50s and serving during Operation Desert Storm. She's been a certified registered nurse anesthetist (CRNA) for 50 years and still works 18 hours a week for Gulfcoast Anesthesia Partners, which administers anesthesia for St. Anthony's.

Price is passionate about remembering all who served and especially those who died serving the country. "Our vets deserve recognition," she said. "The hats are a way for everyone to remember even as we go about doing our jobs each day."