Drive-thru COVID-19 testing site closes in Port Richey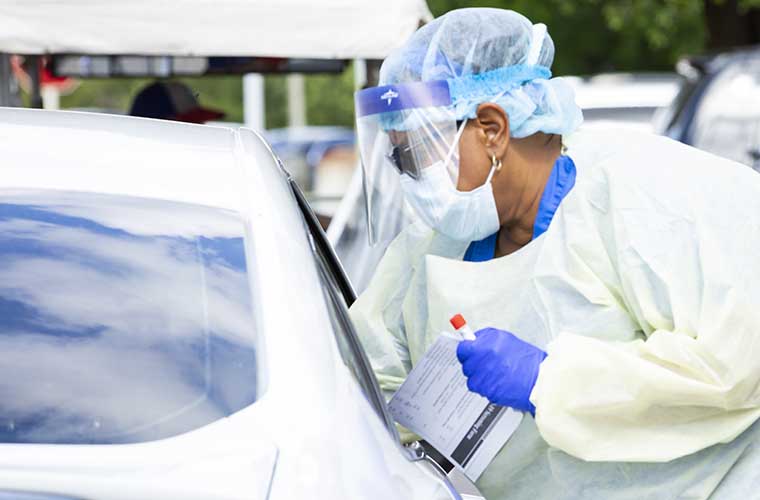 In response to dwindling demand and improved infection rates in the community, BayCare and its Pasco County partners have agreed to close the drive-thru COVID-19 testing site at Gulf View Square Mall. The last day of service was Monday, May 24, more than 14 months after BayCare launched what was then the region's first broad access to COVID-19 testing with a network of drive-thru sites.
BayCare launched the service in Pasco at a BayCare Urgent Care in Port Richey but quickly teamed up with Pasco County, its emergency management team and the Florida Department of Health in Pasco County to sustain the effort. The site moved to Gulf High School and then its final location at Gulf View Square in a former Sears Auto Center.
"This community came together to protect their neighbors and fight COVID," said Jim Cote, senior vice president for ambulatory services for BayCare Health System. "BayCare has been very proud to be part of that and we are equally pleased to see the need for this service diminish.".
By end of operations on Monday, BayCare had collected more than 35,200 tests in Pasco County since March 2020.
At this time, BayCare is continuing to operate the drive-thru sites at Ruth Eckerd Hall in Clearwater and Gill Jones Center in Winter Haven. Several BayCare Urgent Care Centers also offer rapid COVID-19 testing, including the center at 4821 U.S. Highway 19 in New Port Richey.
Visit BayCare.org/Coronavirus for access to all testing options in the region.