BayCare to Offer Psychiatry Residency Program, Bring New Resources to Pasco County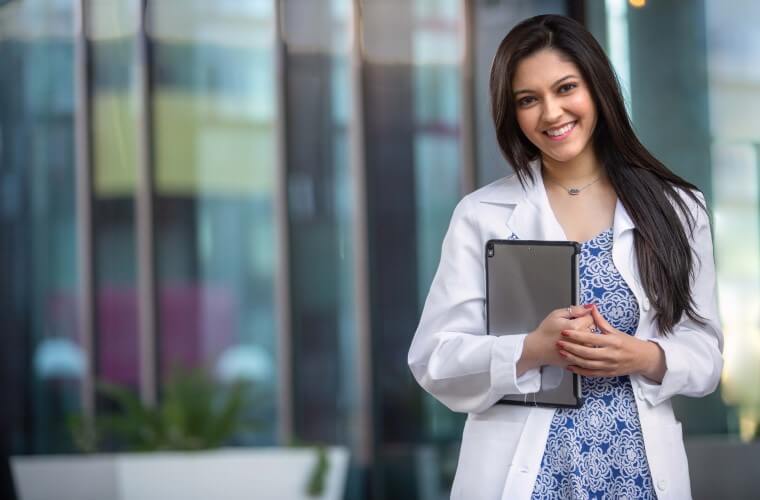 For the first time in BayCare history, the health system will welcome psychiatry residents to its newly minted, institutional sponsored Graduate Medical Education program.
"We are fortunate to have strong residency programs sponsored by excellent university partners in other parts of our system," said Karen Navarra, BayCare's director of graduate medical education. "What makes this different is that for the first time, our own team at BayCare provides the rigorous oversight required to manage the program. In doing so, we're able to leverage our expertise in behavioral health to attract new doctors, who will train here in our community and then hopefully choose to stay."
Just like the residency programs associated with university medical schools, BayCare was granted institutional sponsorship by the Accreditation Council for Graduate Medical Education (ACGME) to sponsor Graduate Medical Education. The ACGME Psychiatry Review Committee approved a 24-Resident Psychiatry residency program based at Morton Plant North Bay Hospital and the North Bay Recovery Center. The first class of six residents will be welcomed July 2022, under the leadership of Dr. Hal Levine who will serve as the founding Program Director, supported by Brittany Wilkins, Program Manager.
"Our program aims to graduate well-rounded, community psychiatrists to become excellent clinicians, technically skilled in psychopharmacology and psychotherapy, who can demonstrate the knowledge, skills and behaviors necessary to enter autonomous practice," said Dr. Levine. "As a new program, there will be many opportunities for residents to contribute to the development of the curriculum."
The BayCare Psychiatry Residency Program will begin accepting application in Fall 2021. BayCare also plans to apply for a pediatric residency program based at St. Joseph's Children's Hospital, which will launch in the same time frame if approved.
Dr. Drew Fink, who serves as the ACGME Designated Institutional Official (DIO) for BayCare-sponsored programs, supported by Karen Navarra, Director of GME, is excited about the future.
"All of our residency programs enhance and contribute to BayCare's mission of improving the health of all we serve through community-owned services that set the standard for high-quality, compassionate care," Fink said. "And it seems others may agree. We received an application request just 18 minutes after we were notified of our approval!"
For more information about residencies at BayCare, visit Residency Programs at BayCare.