BayCare Awards Grant to Local Mental Health Affiliates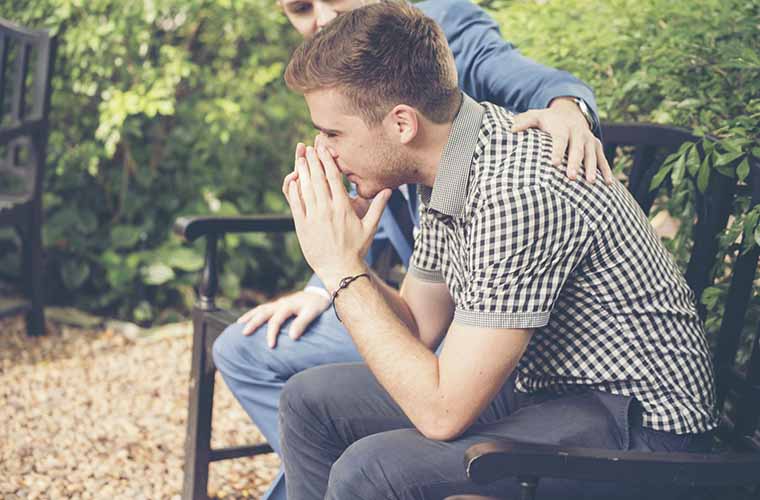 In its continued efforts to improve access to mental health services, BayCare Health System recently awarded a $100,000 grant to the four National Alliance on Mental Illness (NAMI) affiliates in the Tampa Bay area.
The grant allows the chapters to collaborate on an awareness campaign to reach across the Tampa Bay area as well as meet the unique needs of the Hillsborough, Pasco, Pinellas and Polk county NAMI organizations.
NAMI's mission is to provide advocacy, education, support and public awareness so that all individuals and families affected by mental illness can build better lives.
NAMI provides free support groups and education courses to individuals and their families by providing resources to local behavioral health agencies and by sharing experiences during presentations to corporations, faith organizations, community groups and others.
"Our Community Health Needs Assessment identified mental health and substance use issues as one of its priorities," said Gail Ryder, vice president, BayCare Behavioral Health Services. "Our goal is that the funds provided through this grant will help NAMI increase its presence throughout the four-county area and help families get support and connect to services."
The affiliates in Hillsborough, Pinellas and Polk counties each received $25,000 while Pasco County requested and received $21,928. Each affiliate requested money to meet needs specific to that area, but each of the four also contributed more than $7,700 of its grant money for a collaborative public awareness campaign – "You Are Not Alone."
The "You Are Not Alone" marketing campaign will consist of direct mail and social media with the goal of reaching those who feel alone during this time of social isolation and physical distancing to inform them that help is available.
Each of the four affiliates will use its remaining funds to meet the specific needs of that county. For instance, in 2020 NAMI Pinellas launched a program to certify recovery peer specialists, believing the best individuals to help those who are struggling are those who have been in a similar situation but are now recovering. BayCare's grant will make this effort a reality by covering the cost of the peers' background checks and state exams.
"NAMI provides its services and resources at no cost to the user. Thanks to this money from BayCare we are able to continue supporting our community," said Denise Whitfield, executive director, NAMI Pinellas County. "This funding will help us provide the resources to educate and empower individuals needing mental health services so they will believe there is hope at the end of their journey."
NAMI Hillsborough has specific plans to increase access to its program throughout the county and to create a sustainable infrastructure.
NAMI Pasco will use part of its funds to rent a facility for a year so its free programs and services can be offered on a reliable basis and so individuals needing help have a safe place to come get resources and feel less alone.
NAMI Polk will use its grant money to increase visibility, attract new donors and establish the organization for future longevity and sustainability.
"It is vital to have great partners like BayCare Health System who see the good work we are doing and the positive impact we are making," added Whitfield.