Dr. Rachit Shah Joins BayCare Medical Group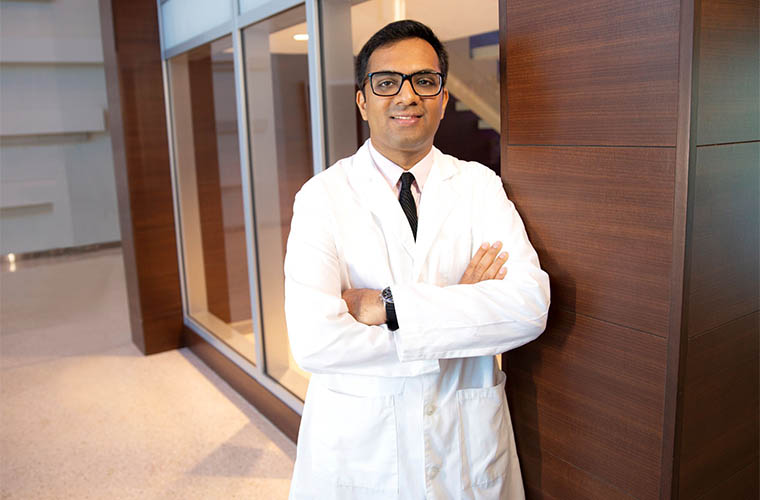 Board Certified Interventional Cardiologist

CLEARWATER, Fla., (Jan. 15, 2021) – Rachit Shah, MD, board certified in internal medicine, cardiovascular disease, interventional cardiology, echocardiography and nuclear cardiology, recently joined BayCare Medical Group.
Dr. Shah's office is located at 6633 Forest Ave., Suite 300, New Port Richey.
Dr. Shah has extensive experience in coronary and peripheral interventions. He also specializes in invasive management of varicose vein disorders. He offers consultations for the diagnosis, management, and prevention of various cardiovascular disorders like coronary atherosclerosis, congestive heart failure, cardiac arrhythmias, valvular heart disease, peripheral vascular disease, and venous insufficiency disease.
After earning his Doctor of Medicine from Smt. NHL Medical Municipal College, Gujarat University in Ahmedabad, India, Dr. Shah completed an internal medicine residency at Chicago Medical School/Rosalind Franklin University of Medicine and Science in Chicago. He continued his medical education by completing fellowships in general cardiology and interventional cardiology at Virginia Commonwealth University (VCU) in Richmond.
An accomplished author, Dr. Shah has written several peer-reviewed articles for a variety of prestigious medical journals and works as a peer reviewer for many leading publications.
Dr. Shah has received multiple research grants from VCU medical center and received the Young Leadership Award at the Cardiac Research Technologies conference in Washington, D.C.
Dr. Shah is a fellow of the American College of Cardiology and a member of the American Medical Association.
For more information, visit www.BayCareMedicalGroup.org.

For an appointment, call (727) 724-8611 or go to www.DrRachitShah.org.
About BayCare Medical Group
BayCare Medical Group is Tampa Bay's leading multi-specialty group providing primary and specialty care throughout the Tampa Bay and west central Florida regions. As part of the BayCare Health System, these passionate and compassionate physicians extend the mission of BayCare to provide extraordinary care for every patient, every time, everywhere. For more information, visit www.BayCareMedicalGroup.org.
About BayCare Health System
BayCare is a leading not-for-profit health care system that connects individuals and families to a wide range of services at 15 hospitals and hundreds of other convenient locations throughout the Tampa Bay and central Florida regions. Inpatient and outpatient services include acute care, primary care, imaging, laboratory, behavioral health, home care, and wellness. Our mission is to improve the health of all we serve through community-owned, health care services that set the standard for high-quality, compassionate care. For more information, visit BayCare on the Web at www.BayCare.org.