How Exercise Improves Heart Health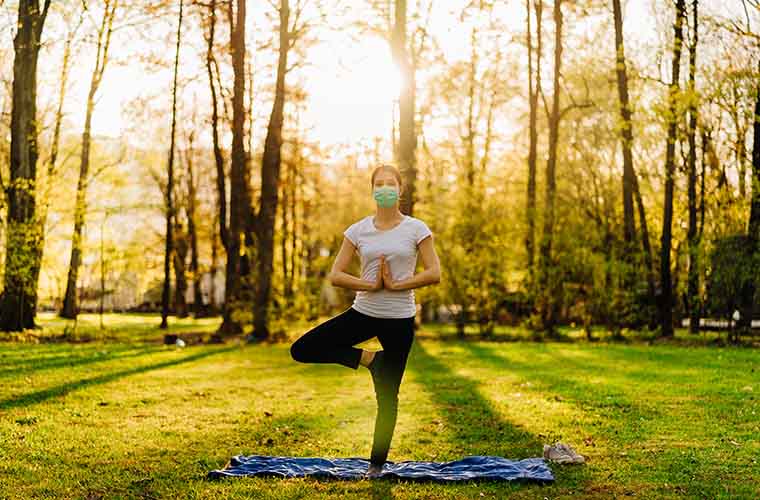 It's no secret that exercise is good for the heart. Along with a healthy diet and not smoking, physical activity is one of the best ways to keep blood pumping in the body. In fact, exercise is often the first thing physicians recommend for patients to protect against heart disease.
"The value of exercise is immense," said Laura Arline, MD, chief quality officer at BayCare. "Not only is it a relatively easy lifestyle change but it has many benefits, including muscle strength, weight management, mental health, and overall well-being."
Heart healthy physical activity doesn't need to be complicated. Aerobic exercise such as jogging, swimming, brisk walking and cycling can help lower blood pressure, strengthen circulation and improve heart rate. Adding free weights and weight machines to your fitness routine can increase good cholesterol (HDL) and lower bad cholesterol (LDL). When combined, resistance training and aerobics have also been shown to reduce the risk of developing diabetes, which in turn benefits heart health.
"Thirty minutes of aerobic exercise ideally at least five days a week can do wonders for heart health," says Dr. Arline. For strength training, she recommends exercising at least two non-consecutive days per week. "By encouraging the heart to pump and circulate blood, fitness training helps strengthen your heart just as it does your other muscles. Your heart is, after all, a muscular organ."
Dr. Arline points out that you don't have to join a gym or buy exercise equipment to get a good workout.
"Using your body's own mass is a great way to provide resistance for strength training," she says. "Pushups, pullups, or modified versions of those exercises using resistance bands, which are portable and easy to store. Yoga is also a great strength training exercise."
One of the key benefits of exercise is its effect on weight control, which helps remove stress on the heart and reduce the risk of heart disease and stroke. Weight management also helps tamp down inflammation, the body's immune response to injury or illness. Although a small amount of inflammation is healthy, studies have shown that high levels of inflammation are connected to increased risk of heart disease.
"Inflammation is a less-talked-about offender when it comes to heart health," says Dr. Arline. "Exercise helps you maintain a healthy weight by burning calories, and in turn reduces inflammation and improves heart health."
However you decide to exercise, whether through brisk walks, resistance training, swimming, or sports, Dr. Arline says it's important to begin in a way that's manageable for you.
"Start with what you're able to do and don't get discouraged," she said. "Ten minutes a day is a great start. Then work up from there. Your body will recognize any amount of exercise as a benefit for your wellbeing."