Monoclonal Antibody Therapy: What You Need to Know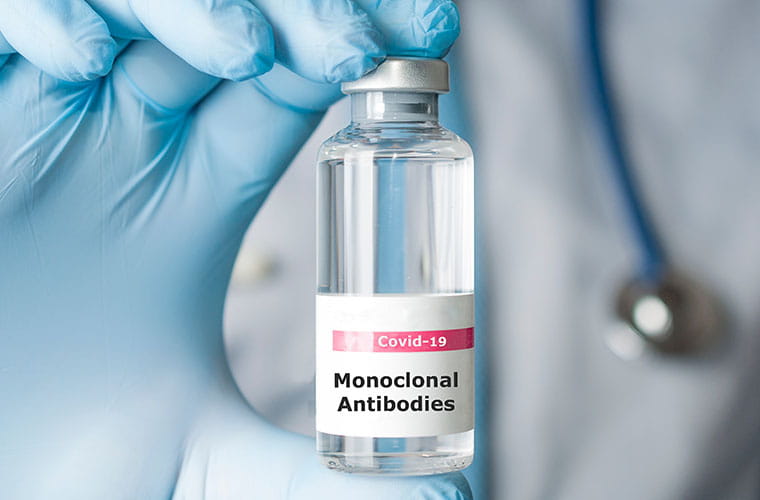 A treatment for mild to moderate COVID-19 cases that was approved in late 2020 is becoming increasingly available locally. But understanding some of the intricacies of the monoclonal antibody therapy, or REGN-COV2, is important.
What is this Treatment?
The monoclonal antibody therapy received emergency use authorization from U.S. Food and Drug Administration (FDA) in Nov. 2020 after proving to be an effective treatment to help prevent severe progression of COVID-19, including hospitalization and death, in patients with mild to moderate cases.
How Does it Work?
Monoclonal antibodies are laboratory-made proteins that mimic the immune system's ability to fight off harmful pathogens such as viruses. This therapy contains casirivimab and imdevimab monoclonal antibodies that bind to a portion of the coronavirus spike protein and block the virus' attachment and entry into human cells.
Who can benefit from the treatment?
This treatment has proven effective in adult and pediatric individuals (12 years old and older) with mild to moderate COVID symptoms who may be at high risk of serious complications from the virus and are in the early stages of infection. Individuals qualified for this treatment must be COVID positive, weigh at least 88 pounds, have certain medical conditions or are considered high-risk by their provider.
How is it Administered?
Monoclonal antibodies are mostly administered via intravenous (IV) infusion. Some health care sites administer the treatment through a subcutaneous (under the skin) injection. This therapy is considered most effective for non-hospitalized patients in the early stages of COVID-19.
How to Get This Treatment?
As a medical treatment, monoclonal antibodies should be provided in consultation with medical professionals. To obtain the treatment patients need to meet the following criteria:
Have a doctor's referral, including a completed order
Present a COVID positive test
Be within the first 10 days of symptom onset
Be medically stable
Have a scheduled appointment
Does BayCare Offer the Treatment?
BayCare is administering the monoclonal antibody therapy at many of its facilities across West Central Florida to qualified COVID patients who have been referred by their provider. Patients who are interested in this treatment, should contact their physician to learn more and if they qualify.
For COVID-19 resources and updates, visit BayCare.org/Coronavirus.