Latest Update: BayCare's Current Status on COVID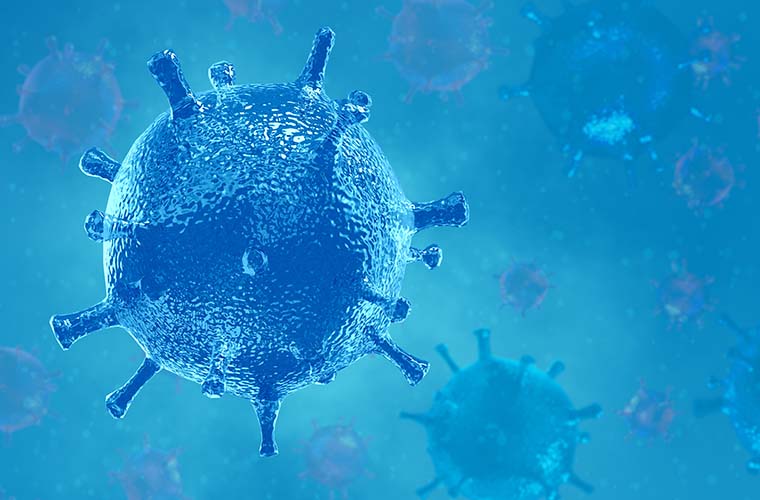 As COVID-19 continues to wreak havoc in the Tampa Bay area and across Florida, BayCare's top priority continues to be the health and safety of patients, team members and the community.
BayCare is committed to providing safe, high-quality care to the heavy influx of COVID-19 patients while continuing to serve other hospitalized patients with unrelated, serious medical issues.
"This is a difficult time for our team members and those affected by COVID-19," said Glenn Waters, chief operating officer for BayCare. "We are doing everything we can to meet the needs of our community during this crisis, that's why we continue to make daily operational changes to shift resources where they are needed most."
COVID-19 developments evolve quickly. To help the community stay informed, below is a quick round up of what's currently happening at BayCare.
Hospitalizations
BayCare has reached a grim milestone of COVID-19 hospitalizations, with cases increasing ten-fold since the beginning of July.
As of Aug. 16, BayCare has more than 1,100 hospitalized COVID-19 patients across its 14 acute care hospitals throughout the Tampa Bay area. The majority of those patients are not vaccinated. In comparison, July 2020 peaked at about 700 COVID-19 patients before any vaccinations were available.
COVID-19 patients in the hospital today are mostly between the ages of 19 and 64, which is very different than previous waves that impacted more elderly individuals.
Elective surgeries
Due a record number of COVID-19 hospitalizations across the 14 acute care hospitals, BayCare has paused all elective surgeries and procedures in its hospitals in Hillsborough, Pinellas, Polk and Pasco counties. This will help reserve resources for the urgent and emergent needs of severely ill patients.
Visitation
To help protect the health and safety of patients and team members, BayCare recently limited hospital visitation across hospital facilities. Patients are allowed one adult visitor per day during the hours of 8 a.m. and 8 p.m. All visitors must wear masks, regardless of COVID-19 vaccination status, and are to limit their movements in the hospitals to travel to and from the patient's room.
In addition, BayCare Urgent Care is not permitting visitors in clinical areas at this time. However, the clinics are making exceptions for minors or those adults that need support during evaluation and medical decision-making.
Vaccines
Scientific data has shown that COVID-19 vaccines approved by the U.S. Food and Drug Administration (FDA) can help prevent serious complications from the virus, hospitalizations and even death.
Currently, there are three approved COVID-19 vaccines including Pfizer, Moderna and Johnson and Johnson. All three vaccines have proven to be effective against COVID including the highly contagious Delta variant.
That's why BayCare urges everyone who is eligible to get vaccinated. Vaccines are the best line of defense against serious complications from a COVID infection.
Testing
There are different testing resources available depending on people's needs. Community and retail sites offer free testing, while BayCare Urgent Care can provide testing in conjunction with an urgent care evaluation or travel documentation. Getting your test done in the emergency room will result in additional facility and physician fees.
As more people continue to contract COVID, BayCare Urgent Care offers rapid antigen and traditional PCR testing for patients who are symptomatic. Both tests are offered in conjunction with an urgent care visit and evaluation by a health care provider. The PCR test samples are sent to BayCare Laboratories for processing, and patients can receive results within 12 to 48 hours. The rapid antigen, available to those who develop symptoms within the first 7 days of symptom onset, provides results in 15 minutes.
For those individuals who are asymptomatic and wish to travel, BayCare offers an effective and reliable rapid PCR test that can detect COVID-19 in 30 minutes. The test is available by appointment at thirteen BayCare Urgent Care locations to people without symptoms wishing to confirm they are negative for COVID-19 before traveling. The test is not billed to insurance but is available as a self-pay service at a cost of $150.
For a list of BayCare Urgent Care locations, visit BayCareUrgentCare.org.
Treatment
As we enter 18 months in the pandemic, scientists and health care experts are learning more about the infection and how it can be treated. More treatments are now available to those dealing with COVID including a monoclonal antibody infusion therapy. This treatment, which received emergency use authorization from FDA, includes an investigational therapy such as Regeneron or REGEN-COV. This therapy is authorized for use in adult and pediatric individuals (12 years of age and older) to help prevent severe progression of COVID-19 and hospitalization.
BayCare is providing access to this treatment based on provider referral at various BayCare emergency departments and outpatient locations to qualified patients recovering from COVID-19.
Safety Protocols
COVID-19 infections are quickly rising across the country. That's why it's very important that we continue to practice safety measures. While many people are vaccinated, they can still carry the virus and infect others who aren't vaccinated. It's important to continue to be vigilant to help slow the spread of the virus.
First and foremost, wear a mask when social distancing is hard to maintain. The Centers for Disease Control and Prevention (CDC) recently recommended, all individuals, even those who have been vaccinated, wear masks indoors in certain circumstances as COVID-19 infections spike.
Practice social distancing by staying at least six feet apart in closed, crowded spaces.
Frequently wash your hands and try not to touch your nose and mouth. The more frequently you wash your hands, the less likely the virus or other contagions will be able to infect you or others.
Getting Non-COVID Care
As hospitals and emergency departments are busy caring for seriously ill patients, BayCare provides convenient access to different care options and services for patients and their families.
BayCare's telehealth services and multiple convenient locations like BayCare Urgent Care and Walk-In Care at Publix Supermarkets provide access to high quality care to patients dealing with minor illnesses and conditions.

Patients can conveniently see a doctor using BayCareAnywhere, a 24/7 mobile application offering virtual visits through a smartphone, tablet or computer. They can also see a doctor at 36 Walk-In Care locations at select Publix Pharmacies throughout the Tampa Bay area. BayCare's 19 urgent care locations throughout Pinellas, Hillsborough, Polk and Pasco counties, also offer quick, high quality health care for adults and children ages two and older.
For more information, visit BayCare.org/Coronavirus.