BayCare to Host Hiring Event in Polk County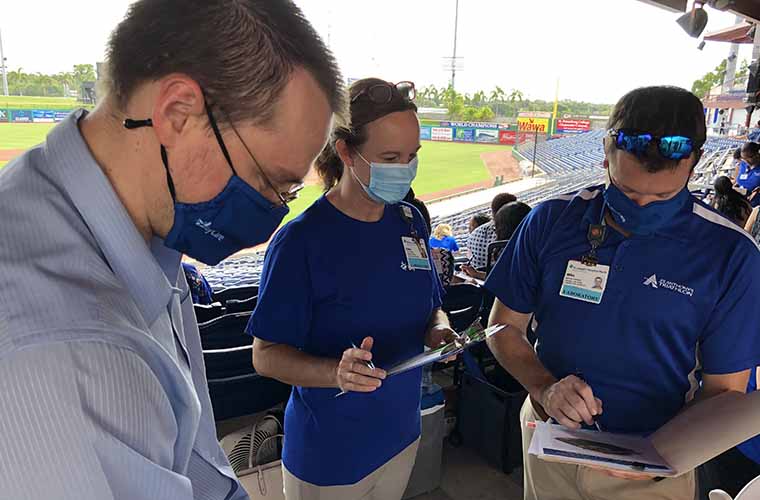 BayCare will host a hiring event on Aug. 12 in Polk County to recruit potential team members and clinicians.
As one of the largest employers in the Tampa Bay area, BayCare will be hiring qualified individuals in the areas of nursing, nursing support, home care, respiratory therapy, case management, environmental services, food and nutrition, transportation, security, behavioral health and more.
"We're looking forward to recruit qualified individuals in the Polk County area to join our amazing 30,000 plus team," said Kyle Barr, senior vice president of BayCare Team Resources. "We select top talent and those professionals who can provide outstanding service and high quality, compassionate care that can help meet the needs of our community."
BayCare, a leading health system in West Central Florida, has been nationally recognized for its extraordinary team and high-quality, customer-centered care. In the last few years, BayCare has been ranked in IBM Watson Health's top 20 percent of large health systems in the country. The not-for-profit organizations also has been recognized as one of the 100 Best Companies to Work For by Great Place to Work and Fortune for four years.
The hiring event will be held on Thursday, Aug. 12 from 10 a.m. to 6 p.m. at the Heartland Church located at 225 Ave. B N.W., Winter Haven, FL. To register for the event, visit BayCare.org/JoinTheTeam.
BayCare currently is hiring for all positions across Hillsborough, Pasco, Pinellas and Polk counties. To search for available job opportunities, visit BayCareCareers.org.