Tragedy Turns to Inspiration Through One Young Man's Gift of Life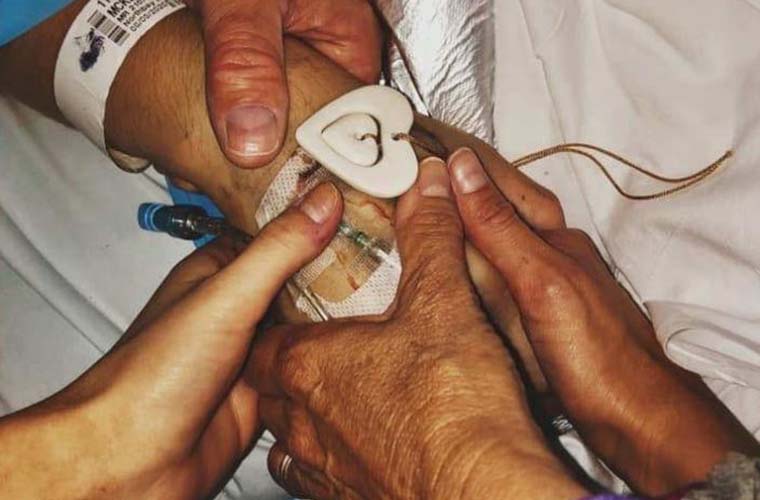 Unspeakable tragedy brought the McKeon family from their home in Naples, Fla., to Morton Plant North Bay, a hospital that seemed small to them in a place they'd never heard of. In what would be the worst time of their lives, their son clinging to life, they soon realized they were at the best place they could be.
"The staff at that hospital, the doctors and especially the nursing staff, they changed our lives,'' Dan McKeon said, recalling the events of 10 months ago. "They treated my son like a king. We couldn't have been anywhere better, to be honest.''
Morton Plant North Bay team members were equally impacted by the McKeon family as they courageously handled their grief when it became clear Zach would not survive and without hesitation supported his wish to donate his organs.
"I remember the family very vividly,'' said Sabrina Leconte, a night-shift nurse in the intensive care unit. "They're a beautiful family. They held it together and comforted each other. I'll never forget Zach McKeon and his family.''
National Donate Life Month in April is a reminder, though none is needed, and memories came spilling out
Zach was 23 years old, a 2019 graduate of Florida State. He had been working for a law firm in Tallahassee and filling out applications for law school. He'd found the love of his life and was engaged to be married.
There was so much to look forward to.
Yet through the years, he'd had some problems. He struggled with alcohol and drug dependence off and on, Dan said. Zach was trying to get help. He was at a detox facility in New Port Richey, a requirement before entering an extended stay facility. He told his dad he'd been having a hard time.
On June 9, he was found down and unresponsive. No one knows for how long. EMS was summoned, and he was transported to Morton Plant North Bay. The McKeon family's nightmare was unfolding.
When Dan and his wife, Dawn, arrived at the hospital, they didn't have many details. They were met in the ER by Dawn Zich, the administrator on duty.
"Dawn greeted us with devastating news,'' Dawn McKeon said. "She guided us when we were so lost and stayed with us for nearly the full six days.''
"This case ripped the heart right out of my chest,'' Zich said. "Zach looked great, like an angel in that bed, but when we moved him to the intensive care unit, he had next to no neurological response.''
Doctors ran several tests over the next few days to determine the severity of the brain injury. Some tests were repeated to confirm there were no changes. Only then was Zach declared brain dead.
BayCare has a collaborative relationship with LifeLink of Florida, an organization that offers families the opportunity to donate organs and helps them through the process. Based on Zach's poor neurological function and other criteria, the hospital, according to protocol, had already contacted LifeLink. Once Zach was declared brain dead, a LifeLink coordinator talked to the McKeon family. It turned out the decision had already been made for them.
When Zach was 16, he had indicated on his driver's license that he wanted to be an organ donor. His family had no idea but was not surprised.
"That's just the kind of person he was,'' Dan said. "My son was selfless. He would do it without question.''
Once the family agreed with the organ donation process, LikeLink sent a special coordinator to the hospital, but the ICU staff still handled the care.
"Our role, first, is to do everything we can to save the patient's life,'' said Dianne Miller, nurse manager of the ICU. "We don't mention organ donation at all to the family. Once that decision has been made, we help preserve the patient the best we can so the organ donation can be made.''
The McKeon family was still coming to terms with everything. Zach's sister, Kaitlin, and fiancé, Olivia Wynn, had arrived. A few close friends made the trip, too. They prayed together, shared pictures and stories, sang and danced.
The nurses spent a lot of time with the family. They shared personal stories and grieved and prayed with them. They developed an unbreakable bond.
"They nurtured our family the same way they nurtured Zach,'' Dawn McKeon said. "They gave us the serenity we so desperately needed.''
In turn, the family inspired the nurses and staff who cared for Zach.
"What affected me most was the family's positivity,'' said Vesta Metzker, an ICU nurse. "When the decision was made to donate Zach's organs, it was a lightning moment. They still wanted him to do good in the world and save the lives of others.''
When the day came to wheel Zach to the OR to procure his organs, team members lined the hallway in a show of support. It's called the Honor Walk. The family accompanied Zach all the way to the doors of the OR.
It was emotional for all.
"Being able to witness that, the dad saying goodbye to his only son, calling him a hero, cheering him on, I'll never forget it,'' said Leconte, the night-shift nurse. "Grief turned to hope.''
The next day, the McKeon family and dozens of Morton Plant North Bay team members gathered at the main entrance of the hospital as LifeLink representatives raised a Donate Life flag in honor of Zach. There wasn't a dry eye.
The flag would fly for three days. The memories will last forever.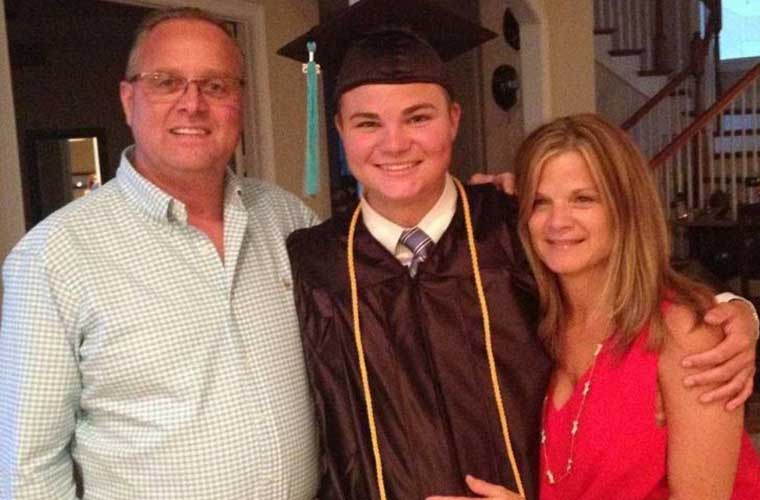 "I have so much respect for the family. They're strong and resilient,'' said hospital President Brandon May. "And I'm proud of my team. I give credit to the ICU especially, those who face end of life at any age on a regular basis. They are humans too, they have hearts and compassion. They feel for the families as well.''

Zach lost his life but was able to help save four others by donating his heart, both kidneys and his liver. The McKeons have reached out, through LifeLink, to the recipients and have had correspondence with three of them.

"They're very interested in meeting us,'' Dan said. "One man wrote and said, 'Zach and I are doing so great. We're healthy.' He lives on in other people. It's a gift.''

The McKeons want to share Zach's story to help and inspire anyone they can. Despite their deep sorrow and unbearable loss, they somehow found hope. And gratitude.

"No one ever expects or prepares for the unmentionable to happen,'' Dawn McKeon said. "When it did, we are beyond grateful it happened at this hospital.''

To learn more about organ donation, visit www.donatelifeflorida.org.