BayCare Medical Group Welcomes Dr. Firas S. Almahasneh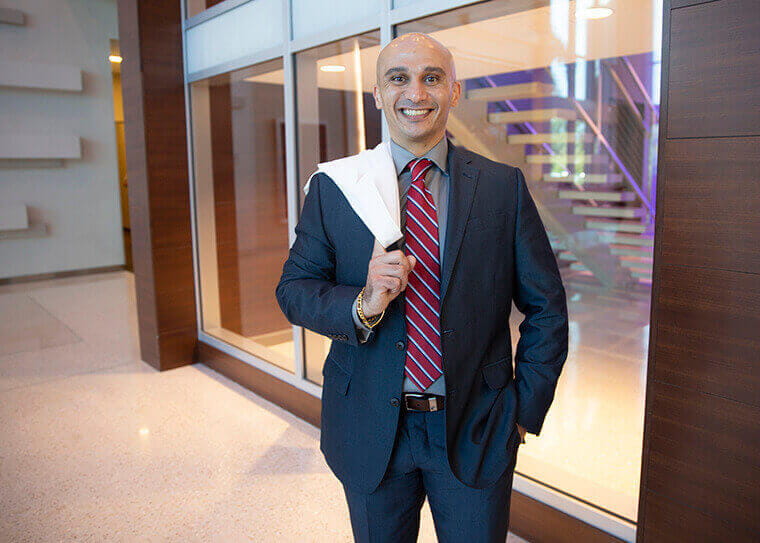 TAMPA, Fla. (October 16, 2020)
– Firas S. Almahasneh, M.D., FACC, FSCAI, RPVI, has joined BayCare Medical Group Cardiology, 4612 N. Habana Ave.,Tampa. He is board certified in internal medicine, cardiology, interventional cardiology, endovascular medicine, vascular medicine, vascular interpretations, echocardiography and nuclear cardiology. Dr. Almahasneh is affiliated with St. Joseph's Hospital in Tampa and is accepting new patients age 18 and older.
Dr. Almahasneh is a practicing interventional cardiologist. His special areas of interest include coronary interventions, structural heart interventions and vascular interventions.
An accomplished researcher, he has participated in numerous case control studies and co-authored the published book, Basics of Endovascular Interventions BEI.
Dr. Almahasneh is an elected member of the Alpha Omega Alpha Honor Medical Society and member of the American College of Cardiology and the Society of Cardiovascular Angiography and Interventions. He is also a registered physician in vascular interpretation (RPVI).
Dr. Almahasneh earned his medical degree from Jordan University of Science and Technology in Irbid, Jordan. He continued his medical education by completing an internal medicine residency at Marshall University in Huntington, West Virginia. Dr. Almahasneh completed two fellowships. One fellowship was in cardiovascular disease at Marshall University and another in interventional cardiology at the University of Connecticut in Hartford, Connecticut.
His office phone number is (813) 875-9000. Dr. Almahasneh accepts most major insurance plans.
Learn more:
DrAlmahasneh.org
About BayCare Medical Group
BayCare Medical Group is Tampa Bay's leading multi-specialty group providing primary and specialty care throughout the Tampa Bay and west central Florida regions. As part of the BayCare Health System, these passionate and compassionate physicians extend the mission of BayCare to provide extraordinary care for every patient, every time, everywhere.
Locally and nationally recognized as a 2018-2019 Great Place to Work® and Fortune 100 Best Companies to Work For®, BayCare Health System is a not-for-profit 501(c)(3) organization, with a network comprised of 15 hospitals with services including imaging, lab, behavioral health, home health care and urgent care. Our priority is connecting patients to a complete range of preventive, diagnostic and treatment services for any health care need, throughout their lifetime.
For more information, visit
BayCareMedicalGroup.org
About BayCare Health System
BayCare is a leading not-for-profit health care system that connects individuals and families to a wide range of services at 15 hospitals and hundreds of other convenient locations throughout the Tampa Bay and central Florida regions. Inpatient and outpatient services include acute care, primary care, imaging, laboratory, behavioral health, home care, and wellness. Our mission is to improve the health of all we serve through community-owned, health care services that set the standard for high-quality, compassionate care. For more information, visit
www.BayCare.org
.