St. Pete City Council Chairman Undergoes Life-Saving Heart Procedure at BayCare Hospital During COVID-19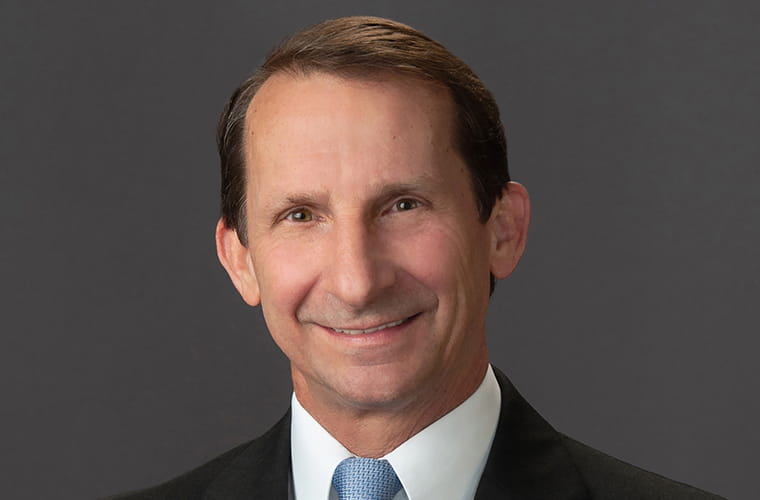 St. Petersburg City Council Chairman Ed Montanari did everything right last Saturday afternoon when he started to feel a pressure in his chest.
"It wasn't a 911-call chest pain, but it definitely felt strange," Montanari said. "It felt like I needed to get it checked out."
Within 10 minutes, with the help of a friend, he was headed to BayCare's St. Anthony's Hospital in downtown St. Petersburg.
As one test after another in the Emergency Department came back non-conclusive, it seemed like it was all for naught. Montanari, an airline pilot who has twice undergone open heart surgery, had had a thorough check up with his cardiologist just a few weeks before.
But doctors encouraged him to stay for observation, and within two hours, the heart attack began.
"I was just so fortunate," Montanari said this week. "I'd hate to think what would have happened if I'd decided instead to tough it out. If just one person who has chest pains decides to go ahead and get to the hospital because of my story, maybe it will save their life, too."
The news of the Chairman's experience made local news this week, as Montanari is a well-known second-term council member representing District 3, stretching north from Snell Isle.
But his story is also a powerful reminder that even in the time of COVID-19, the consequence of ignoring heart pains is far greater than any perceived risk of contracting the novel coronavirus.
For months, health providers across the country and internationally have expressed alarm at sharp declines in patients seeking care for heart and stroke ailments. The working hypothesis is that far too many people are foregoing trips to the emergency room out of concern about contracting the virus. Doctors worry the consequences could be deadly or debilitating for many of them.
Here in the U.S., the American Heart Association reports providers are seeing 31 percent fewer cases of heart-related ailments; 20 percent fewer stroke cases and 29 percent fewer calls to 9-1-1.
"Heart attacks don't care about COVID-19. Neither do strokes," said Dr. Mahesh Amin, a cardiologist who oversees BayCare's heart and vascular programs. "The sooner individuals seek help, the better the chance we can help them. No one should wait."
BayCare has also invested heavily in efforts to keep facilities safe during this time, including but not limited to: testing all surgical patients for COVID-19; screening all employees and patients upon entry; limiting visitation; increased cleaning of all spaces; and enhanced use of personal protection equipment. What's more, COVID-19-positive or -suspected patients are segregated from the rest of the patient population.
Montanari was glad he was still under observation when his heart attack happened. He suffered the often-deadly ST-Elevation Myocardial Infarction, when one of the heart's major arteries is blocked.
With pain radiating down his left arm, he summoned a nurse. He was rushed to the catheterization lab, where Montanari said St. Anthony's physicians were able to determine his right coronary artery was 99.9 percent blocked.
Within 60 minutes, they had performed a heart catheterization, staving off any heart damage and likely saving his life. After two nights in the hospital, he returned home.
"It was really impressive to see their response as my situation deteriorated," Montanari said. "Even on the Saturday of a holiday weekend, it was a well-oiled machine. Everyone knew what their role was to take care of me. I am really thankful for all the people who took care of me at St. Anthony's Hospital. They saved my life."