BayCare Fitness Centers to Reopen Following COVID-19 Closings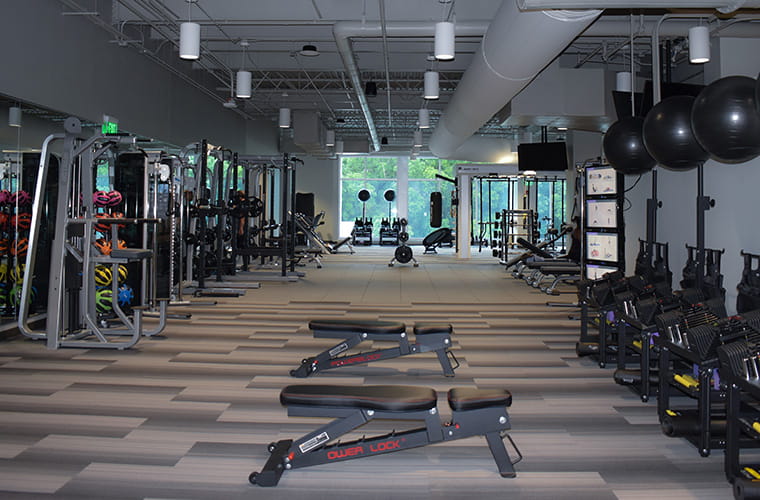 BayCare Fitness Centers will re-open its doors Wednesday, May 20 in accordance with Governor Ron DeSantis' announcement, allowing fitness centers to open at limited capacity across the Florida.
All four BayCare Fitness Centers will resume operation: Bloomingdale, Carillon, Cheek-Powell and Palm Harbor.

"We're glad to announce the reopening of our fitness centers and have plans in place to ensure members are safe when they are in our facilities," said Jim Cote, senior vice president for Ambulatory Services at BayCare.

BayCare Fitness Centers will open at limited capacity with no more than 50 members at a time for general admission with continued virtual class offerings. At this time, there will be no group classes, massage services, personal training or childcare. Massage services and personal training are expected to be available starting May 26.
Fitness centers will temporarily open under new hours, Monday to Friday, 6 a.m. to 7 p.m. and Saturday and Sunday, 8 a.m. to 5 p.m.

To ensure everyone is protected, BayCare Fitness Centers have enhanced standard safety processes and cleaning procedures. Some of those measures include:
Members will be required to check-in and check-out during each visit
Workout time for each member will be limited to 90 minutes
Coach consults will be modified to meet restrictions set by the Governor
Equipment spacing/availability will ensure 6-feet social distancing requirements
Seating and waiting areas have been modified to maintain social distancing requirements
All staff will be wearing masks
Members are encouraged to wear masks
Towels will be available and should be used
Mats, weights, jump rope and other equipment should be wiped after each use
Temperatures will be checked before entry
Disinfectant spray will be available in locker rooms and showers
All the fitness centers will always be cleaned prior to opening
Staff will monitor member cleaning of equipment before and after use
There will be increased sanitizing stations around each facility including gym wipes and hand sanitizer
Blood pressure checks will be done only in the case of an emergency
BayCare Fitness Centers closed on March 21 following statewide closings and stay-at-home-orders. "BayCare did not come to that decision lightly, but we believe it was the right thing to do to protect the health of our members and our community," said Cote.
For more information, visit BayCareFitnessCenters.org.