Visitation at BayCare Hospitals Closed in Response to COVID-19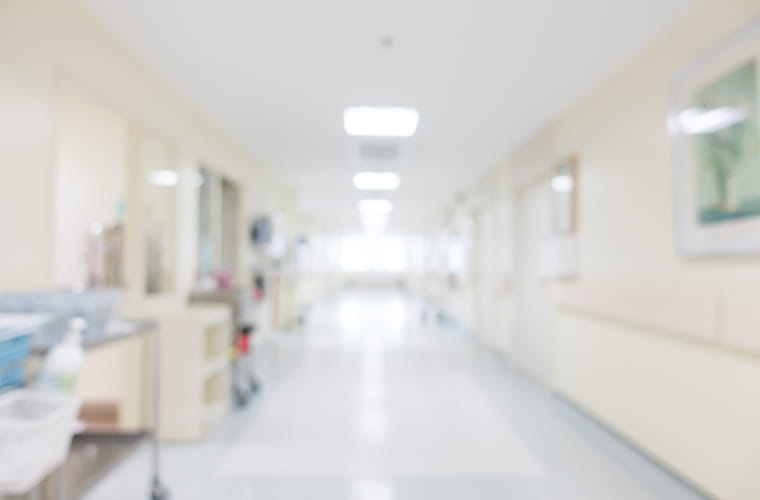 Clearwater, Fla., (March 20, 2020) – As the coronavirus infection rate continues to grow, BayCare Health System is closing patient visitation at its hospitals to safeguard the health of patients, team members, physicians and the community. The changes take effect Saturday, March 21. Only in certain, specific instances, will visitors be allowed into facilities.
"We regret this is necessary, but for the protection of our patients, team members, physicians and our community, it is imperative that we limit the number of people in our facilities," said Dr. Nishant Anand, chief medical officer for BayCare Health System.
The few visitors who will be allowed into hospitals will be screened for signs and symptoms of COVID-19, the disease resulting from the novel coronavirus. Those who are deemed a risk will be restricted from entering the facility and may be referred to an Emergency Department.
Visitors may still be allowed, if approved by the hospital administrator on duty, for these circumstances:
Inpatient

Labor and delivery, post-partum, pediatrics and Neonatal Intensive Care Unit (NICU)
End of life situations
Behavioral Health Unit

Emergency Room
Outpatient procedures

Waiting room only when accompanying a patient receiving sedation
Patients who are presumptive or confirmed positive COVID-19 patients will not be able to receive visitors.
The changes are consistent with BayCare's COVID-19 plan to limit the spread of infectious disease. BayCare encourages loved ones to use video conferencing to keep in touch with patients.
"We apologize for any inconvenience this may cause," said Dr. Anand.
Visitation changes are effective at:

Hillsborough County
St. Joseph's Children's Hospital, Tampa
St. Joseph's Hospital, Tampa
St. Joseph's Hospital – North, Lutz
St. Joseph's Hospital – South, Riverview
St. Joseph's Women's Hospital, Tampa
South Florida Baptist Hospital, Plant City
Pasco County
Morton Plant North Bay, New Port Richey
Pinellas County
Bardmoor Emergency Center, Largo
BayCare Alliant Hospital, Dunedin
Mease Countryside Hospital, Safety Harbor|
Mease Dunedin Hospital, Dunedin
Morton Plant Hospital, Clearwater
St. Anthony's Hospital, St. Petersburg
Polk County
Bartow Regional Medical Center
Winter Haven Hospital
Winter Haven Women's Hospital
About BayCare Health System
BayCare is a leading not-for-profit health care system that connects individuals and families to a wide range of services at 15 hospitals and hundreds of other convenient locations throughout the Tampa Bay and central Florida regions. Inpatient and outpatient services include acute care, primary care, imaging, laboratory, behavioral health, home care, and wellness. Our mission is to improve the health of all we serve through community-owned, health care services that set the standard for high-quality, compassionate care. For more information, visit www.BayCare.org.
Related Stories: