BayCare's COVID-19 Online Screening Tool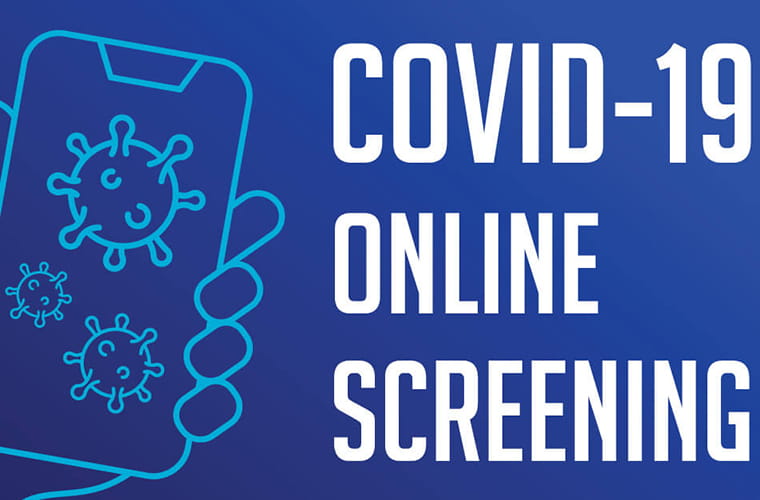 Clearwater, Fla., (March 26, 2020) – BayCare Health System has an innovative and user-friendly online screening tool for COVID-19, a disease caused by the novel coronavirus. Patients, who are concerned about COVID-19, can conveniently check their symptoms using the screening tool, available on BayCare.org.
The Online Screening Tool uses a series of questions to help patients make decisions about seeking the appropriate medical care depending on their symptoms. The screening questionnaire, created based on current guidelines from the Centers for Disease Control and Prevention (CDC), recommends appropriate care options for patients including BayCareAnywhere, an emergency department or self-isolation.

"As COVID-19 continues to become more prevalent in our community, patients are seeking quick answers from a reliable source," said Nishant Anand, MD, chief medical officer for BayCare. "That's why we created an online screening option to help them answer a few yes or no questions to determine if they should seek care for COVID-19."

This technology asks patients ten questions about symptoms, recent travels and medical history and takes a few minutes to complete. The screening tool is accessible on any digital device or smartphone using web browsers like Google Chrome or Safari. The tool is not available on Internet Explorer.

The Online Screening Tool does not provide testing, diagnosis or treatment for COVID-19. Patients should talk to a doctor to determine testing or treatment options through one of the care alternatives provided through the screening tool.

For more information about the Online Screening Tool, visit BayCare https://baycare.org/coronavirus.

About BayCare Health System
BayCare is a leading not-for-profit health care system that connects individuals and families to a wide range of services at 15 hospitals and hundreds of other convenient locations throughout the Tampa Bay and central Florida regions. Inpatient and outpatient services include acute care, primary care, imaging, laboratory, behavioral health, home care, and wellness. Our mission is to improve the health of all we serve through community-owned, health care services that set the standard for high-quality, compassionate care. For more information, visit www.BayCare.org.