BayCare Helps Businesses Get Back to Work from COVID-19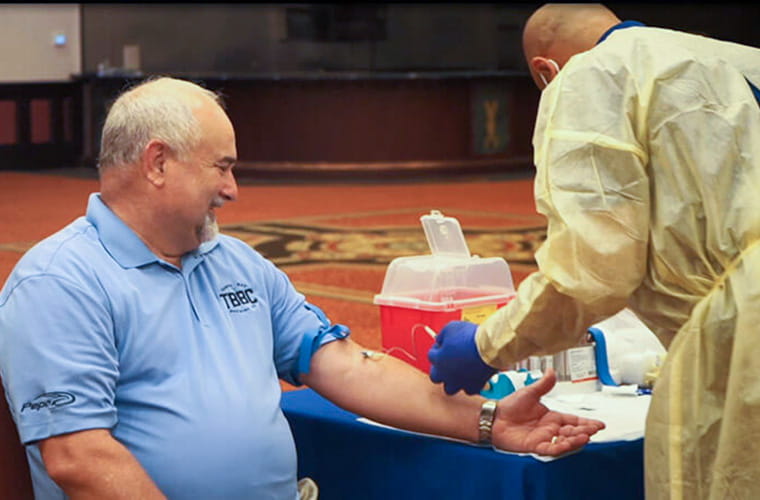 To protect the health and well-being of the community, BayCare is helping local businesses reopen safely amid the COVID-19 pandemic.
BayCare, which operates 15 hospitals and hundreds of other health care locations in Tampa Bay and central Florida, is providing businesses with consultants doing on-site safe-work assessments, return to work evaluations for employees, COVID testing and antibody testing. BayCare can work with small businesses and organizations to the largest corporations. There is a fee for the services.
BayCare is using its relationships with local businesses through its Employer Solutions team. Employer Solutions provides services helping employers maintain a safe and healthy workplace.
"We have great relationships with employers," said Donna St. Louis, BayCare vice president of business development. "We felt we should be out there to help them recover from what has happened as well as redeploy their work force in a safe environment."
On-site safe-work assessments include a complete review of the work environment from the time an employee enters the doors. The review evaluates all areas including halls, cubicles, break rooms, offices, conference rooms, dining areas and reception areas. Areas are assessed for cleanliness and safety protocols. Masking, safe distancing, proper hand washing, gloves, plexiglass shields and the issue of employees with COVID symptoms are also addressed by the BayCare consultants.

BayCare is also performing temperature checks with infrared thermometers for a company's employees, visitors and customers. BayCare can also train personnel at the company to do the temperature checks for all those entering a building. A high temperature can be a symptom of COVID.

BayCare also provides employers with COVID safety posters to display throughout the workplace along with an electronic playbook on how to navigate COVID issues.
The on-site safe-work assessments can progress to BayCare performing COVID tests on-site or a designated location. BayCare team members go to an employer's location and perform the nasal swab test.
"The tests allow the employers' to have a sense of security for redeploying their workforce," St. Louis said.
BayCare also worked with Major League Baseball's Toronto Blue Jays to test players in other parts of Florida not currently at the team's spring training site in Dunedin. The team and BayCare developed several options to test players who are not local.
"We have a strong relationship with BayCare, its medical staff and through our association with Mease Dunedin Hospital," said Jose Ministral, the Blue Jays head athletic trainer. "It made the most sense to utilize BayCare to test any high-risk players. We worked with BayCare on a number of options for players not here (in Dunedin). It is a good plan."
Along with safe-work assessments, COVID testing and return to work evaluations, antibody testing is another element of BayCare's program. The antibody test doesn't check for the virus. Instead, it can determine whether a person's immune system, the defense against illness, has responded to the infection. People showing a build-up of antibodies can donate their plasma to fight COVID.
Pepin Distributing Inc., a beverage distribution company in Tampa, did antibody testing for its employees.
"We wanted to know where we're at," said Pepin official Joe Wessel. "Our people are interacting with the public all day, every day in the retail trade. "They're exposed a lot. We wanted to know who has the antibodies. Every little bit helps."
St. Louis said she is proud of what BayCare is doing in the community through its work with companies and its public COVID testing sites throughout the area. BayCare has operated drive-thru sites and extensively staffed the Raymond James Stadium testing site in Tampa.
"Everyday we get more (corporate) requests, it's continued to grow," St. Louis said. "It's been a grassroots effort with my team because we have so many relationships with employers. They have reached out to us and we have reached out to them. We're available to help as needed."
Learn more about BayCare's Employer Solutions.