Keep Kids Safe During the Holidays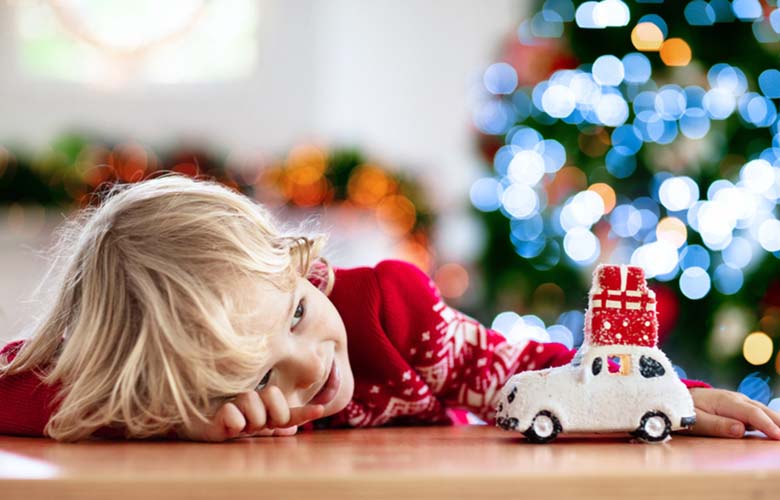 TAMPA, Fla., (December 11, 2020) — It's the time of year for twinkling lights, festive decorations and spreading joy. For many, it's the most wonderful time of the year.

With all the hustle and bustle of the holiday season, remember to add home safety to our to-do list.

"The sparkle of the season can come with hidden dangers for your children, but with a little precaution you can help ensure your kids have a fun and safe holiday," said St. Joseph's Children's Wellness and Specialty Specialist Michelle Sterling.
Sterling offers the following holiday safety tips:
Hang breakable ornaments at the top of the tree. You can then have your children help you decorate the bottom of the tree with ornaments they have made or other non-breakable items.
Make sure your holiday lights are out of reach of children. Little ones explore their world through their mouths so be sure to actively watch young children when they are around the lights.
Keep candles and matches out of reach from children and away from decorations.
Some popular holiday plants are poisonous to children and pets so keep them out of reach. In a poison emergency, call the Poison Control Center at 1-800-222-1222.
Toy-related injuries send approximately 180,000 kids to the emergency department every year. Be sure to select toys that are right for your child's age. Make sure you check the toy for any potential choking hazards.
If you are buying riding toys, make sure you add a certified helmet to your shopping list to keep their heads safe.
Check www.safekids.org or www.recalls.gov for the latest recall information. Recalls do not expire so check regularly, especially if you buy second hand or receive hand me downs.
If you are buying a new television or furniture, do not forget to also purchase a wall mount to prevent furniture tip overs. Serious injuries can happen when heavy furniture becomes unbalanced.
While travelling, make sure that every rider in the vehicle has their own seat belt or car seat. Check your car seat before travelling to ensure it is correctly installed. If you have any questions or concerns, you can have your car seat checked virtually or in-person by a St. Josephs' Children's Hospital certified child passenger safety technician by calling (813) 615-0589.
Always make sure children are snuggled in their own bed or crib with nothing else in the bed with them. Suffocation is the leading cause of injury-related death for children under the age of 1. Infants should be placed in their crib or bassinet alone with no blankets, bumpers or stuffed animals. You may be sharing a room while travelling, but do not share a bed.