BayCare Stroke Centers Receive Certification from DNV GL Healthcare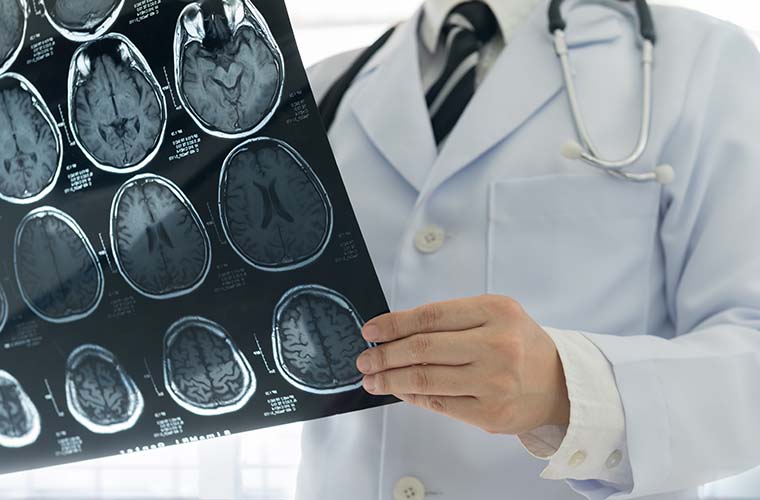 At BayCare Health System, we know that strokes are emergencies that require immediate medical attention. Strokes are a leading cause of long-term disability and every second counts. Patients experiencing stroke-like symptoms need to be taken to a facility where they can be diagnosed, stabilized, treated and transferred if necessary.
Eighteen months ago, BayCare decided to pursue the rigorous process of having all 12 of its stroke centers be certified by DNV GL Healthcare, an international accrediting body that emphasizes clinical best practices along with a disciplined management system. The certifications earned by BayCare's 12 stroke centers signify clinical excellence demonstrated by the stroke teams and clinicians throughout the BayCare Health System.
"One of the reasons we worked toward DNV GL certification was to assure our community members that they would receive excellent treatment in all of our stroke centers throughout the four-county area we serve,' said Lou Galdieri, Executive Lead of BayCare's Neuroscience Service Line. "If a patient needs a higher level of care than the initial treatment center offers, he or she can be quickly and easily transferred to the closest BayCare facility offering the necessary treatment."
DNV GL has four levels of stroke center certification:
Comprehensive Stroke Center Certification (CSC)
Primary Stroke Center Certification Plus (PSC+)
Primary Stroke Center Certification (PSC)
Acute Stroke Ready (ASR)
Morton Plant Hospital in Clearwater and St. Joseph's Hospital in Tampa earned the CSC Certification, which is the highest level of competence for treatment of patients who have experienced a stroke. These hospitals have the personnel, infrastructure and expertise to diagnose and treat stroke patients who require intensive medical and surgical care, specialized test or interventional therapies.
Winter Haven Hospital in Winter Haven is the only hospital in Florida to hold the PSC+ certification from DNV GL. This indicates that Winter Haven meets the requirements for PSC and is fully thrombectomy capable. According to the Center for Disease Control and Prevention (CDC), about 87 percent of all strokes are Ischemic strokes in which blood flow to the brain is blocked. When a thrombectomy, a surgical procedure to treat some strokes, is performed, a patient's outcome may significantly improve.
Mease Countryside Hospital in Safety Harbor, Mease Dunedin Hospital in Dunedin, Morton Plant North Bay Hospital in New Port Richey, St. Anthony's Hospital in St. Petersburg, St. Joseph's Hospital-North in Lutz, St. Joseph's Hospital-South in Riverview and South Florida Baptist Hospital in Plant City all earned PSC Certification. These facilities have the necessary staffing, infrastructure and programs to stabilize and treat most emergent stroke patients and can admit most patients they treat.
Bartow Regional Medical Center in Bartow and Bardmoor Emergency Center in Largo earned ASR certification, making them the only ASR facilities certified by DNV GL in Florida. ASR certification allows smaller centers to demonstrate excellence by complying with standards of care for the initial treatment of stroke patients. They have the staff and resources to diagnose, stabilize, treat, and transfer most patients with stroke.
Prior to receiving the certification, facilities underwent a rigorous review process by DNV GL. A team of DNV GL surveyors observed practices, interviewed teams and reviewed documentation. DNV GL's survey incorporates standards from the Guidelines of the Brain Attack Coalition and recommendations from the American Stroke Association.
"Clinical excellence, the best equipment and quick decisions are all keys to successful outcomes when treating stroke patients," said Harold Colbassani, MD, BayCare Neurosurgeon and Medical Director of the Neuroscience Service Line. "The DNV GL stroke certifications demonstrate to our communities our commitment to clinical excellence when it comes to treating stroke, allowing our patients to be confident in the standard of care BayCare will provide at any of its stroke centers."
About BayCare Health System
BayCare is a leading not-for-profit health care system that connects individuals and families to a wide range of services at 15 hospitals and hundreds of other convenient locations throughout the Tampa Bay and central Florida regions. Inpatient and outpatient services include acute care, primary care, imaging, laboratory, behavioral health, home care, and wellness. Our mission is to improve the health of all we serve through community-owned, health care services that set the standard for high-quality, compassionate care. For more information, visit www.BayCare.org.

About DNV GL Healthcare
DNV GL is a world-leading certification body that helps businesses assure the performance of their organizations, products, people, facilities and supply chains through certification, verification, assessment, and training services.
Within healthcare, DNV GL helps its customers achieve excellence by improving quality and patient safety through hospital accreditation, disease-specific certifications and quality-management training.
The DNV GL operates in more than 100 countries. Our 16,000 professionals are dedicated to helping its customers make the world safer, smarter and greener.
For more information about DNV GL Healthcare, visit www.dnvglhealthcare.com.