Hillsborough County Creates New COVID-19 Care Site with BayCare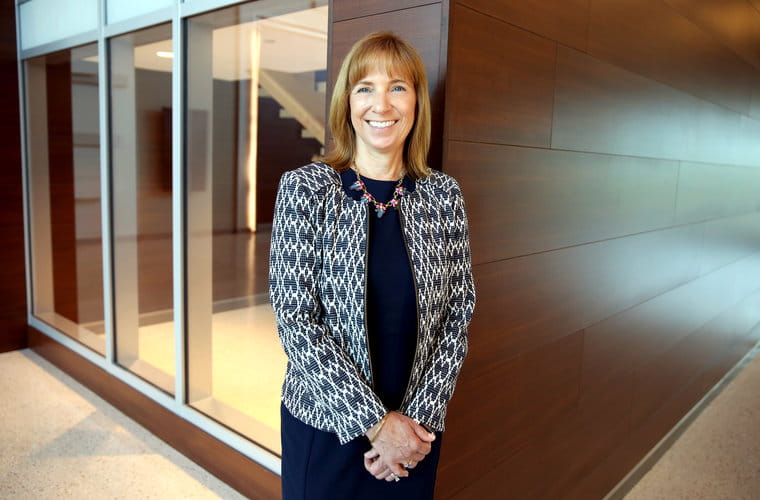 Hillsborough County, Fla. (AUGUST 7, 2020) – To ensure hospital beds remain available to serve the community during the pandemic, Hillsborough County has created a new alternative care site for patients who are recovering from a COVID-19 hospital stay.
The County is partnering with BayCare to launch the innovative project. Hillsborough County Emergency Management refitted a boutique hotel to serve as an alternate care site for COVID-19 patients who are eligible for discharge from a hospital but need support as they recover and may not be able to return home immediately. This unique service provides patients with 24/7 post-acute care and support from doctors and nurses for a few days before going home.
Hillsborough County refitted The West Wing Hotel, 2501 East Fowler Avenue in Tampa, to accommodate the specific needs of a medical facility. The additions include a new generator, a large canopy to provide additional shelter for patients arriving at the facility, and convenience items in the patients' rooms.
Patients who meet the medical criteria will be discharged from the hospital and checked into the new COVID-19 care site for additional care. During their stay, each patient will be quarantined, closely monitored, and will receive supportive care for at least three days, including meals, ongoing vital checks, medications, and oxygen.
"Five months into this pandemic, one of the things we know about COVID-19 is that for those most affected by the virus, a full recovery takes a long, long time," said Dr. Jackie Cawley, vice president and chief medical officer for BayCare's Ambulatory Care and Clinical Integration. "Patients may be well enough to leave a hospital, but they still need medical support. And they may not be able to return home due to fear of infecting their loved ones. Now, instead, they can come to the hotel, and have a private room and receive 24/7 health care services and monitoring until they are stronger."
This new COVID-19 care site is part of a continuous effort by Hillsborough County and BayCare to provide effective and high-quality care to patients and the community amid the challenges posed by the pandemic. The hotel will be professionally cleaned and refitted to accommodate hotel guests once the need has passed.
"We are thankful for the partnership with Hillsborough County whose leaders were willing to think creatively with us about how to expand our community's health care resources," Cawley said. "This is the first resource of this kind in the region."
Get Connected. Stay Alert.
For more information on COVID-19, and any other potential emergency in the county, visit HCFLGov.net/StaySafe and sign up for the HCFL Alert system. Additionally, you can follow Hillsborough County on social media at Facebook, Twitter, and Nextdoor for updates. For general County information, call (813) 272-5900, the County's main information line.
About BayCare Health System
BayCare is a leading not-for-profit health care system that connects individuals and families to a wide range of services at 15 hospitals and hundreds of other convenient locations throughout the Tampa Bay and central Florida regions. Inpatient and outpatient services include acute care, primary care, imaging, laboratory, behavioral health, home care, and wellness. BayCare's mission is to improve the health of all they serve through community-owned, health care services that set the standard for high-quality, compassionate care. For more information, visit BayCare.org.
Photo Caption: As the vice president and chief medical officer for BayCare's Ambulatory Care and Clinical Integration, Dr. Cawley leads strategies to ensure high-quality care delivery in the ambulatory and post-acute settings, including services like HomeCare. She is also responsible for clinically integrated services across the system outside the hospital setting.