How to Recover from COVID-19 at Home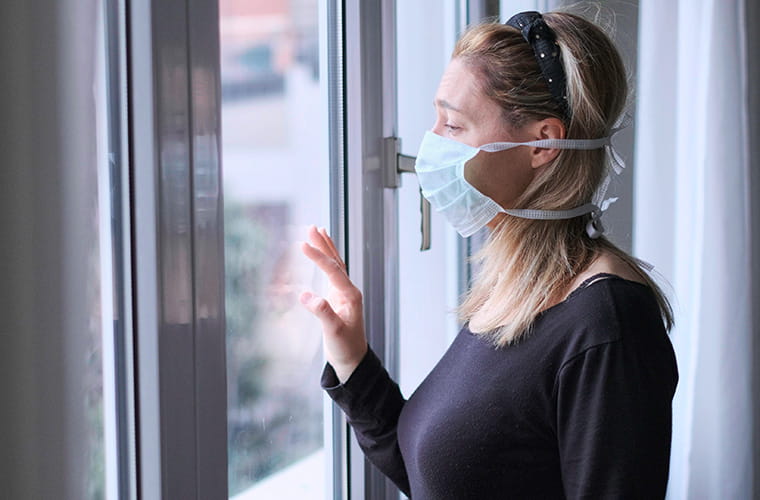 As more cases of COVID-19 are confirmed locally, more individuals and their families are having to figure out how to effectively quarantine a patient at home – ideally without infecting anyone else.
Diligence and common sense need to work hand-in-hand to keep the virus from spreading, even if patients are only experiencing mild symptoms.
"The goal should be to replicate, as much as possible, the kind of environment the patient would have if they were in a hospital room," said Dr. Nishant Anand, chief medical officer for BayCare Health System. "In other words, you want to limit contact and keep everything as clean as possible."
The following is general advice about caring for suspected or confirmed COVID-19 patients, but it is not a substitute for checking with a health care provider about a patient's specific circumstance.
Guidelines for patients:
As much as possible, stay in a specific room away from other members of the household.
Rest and drink plenty of fluids, particularly water.
If possible, use a separate bathroom.
Wear a mask whenever they are around other people, even in the house.
Cover coughs and sneezes.
Wash hands frequently for 20-seconds using soap and warm water or use a hand sanitizer that is at least 60 percent alcohol.
Stay home. If they absolutely do need to leave home, they should avoid public transportation, taxis or ride-sharing services.
Avoid seniors and those with weakened immune systems.
Avoid the family pet.
If patients have a doctor's appointment, they should call ahead to tell them they do or may have COVID-19 so their provider can prepare to receive them.
Guidelines for helping a patient and to contain the virus in your home:
Practice good household hygiene:
Regularly clean all surfaces that are touched often, such as counters, tabletops and doorknobs.
Avoid sharing any personal items, such as dishes or towels or bedding with others until they've been thoroughly cleaned.
Instill a culture of handwashing for everyone in the house – particularly after any interaction with the patient or the patient's things.
Monitor the patient's health regularly. Immediately seek medical attention if patient experiences any severe change, including trouble breathing; persistent pain or pressure in the chest; new confusion or inability to arouse; bluish lips or face. Contact a medical provider immediately if you see those symptoms or any other severe changes in a patient's health.
Call ahead before taking the patient to the doctor, so they can prepare to receive a possible or confirmed COVID-19 patient.