BayCare Medical Group Alters its Primary Care Services Due to Coronavirus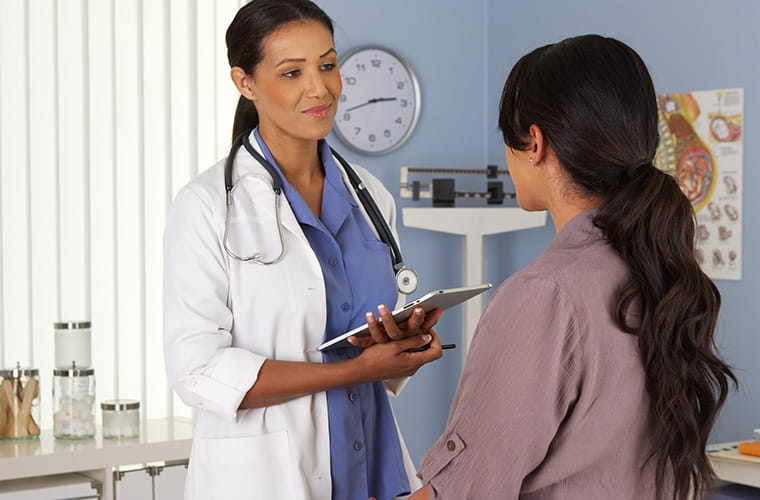 CLEARWATER, Fla. (April 10, 2020) – In response to the COVID-19 pandemic, the Tampa Bay-area's leading multi-specialty medical group is altering its primary care services to maximize access for patients while reducing risk of exposure to the novel coronavirus.
BayCare Medical Group (BMG) said the precautions are needed now to ensure it can serve patients later if there is a surge of COVID-19 cases in West Central Florida. The changes come after studying other models successful in maintaining health care access in the pandemic.
"We want to make clear we are doing all we can to protect patients so they get the help they need today -- but also weeks from now," said Dr. Andrew Fink, chief medical officer for BMG, which has more than 600 providers. "We also need to make sure we are protecting health care workers so they are available to serve our community."
Already, BMG's primary care doctors are offering to move appointments, when appropriate, to a telehealth platform so patients can obtain medical care without leaving their home. This is the preferred method for assessing BMG patients who have respiratory complaints and/or symptoms suspicious for coronavirus. If those patients need additional care, they are referred to an appropriate medical facility.
Starting on Monday (April 13), BMG is consolidating offices for those patients who need to be seen in person. Locations will be assigned to one of two categories: 1) Acute care: Offices designated for seeing ill patients and 2) Non-acute care: For patients who need services such as chronic care management, prescription refills or follow-up care.
Doctors and advanced care professionals will rotate between locations to give patients an opportunity for follow-up care with their primary care provider, if possible. At offices not currently open for patient exams, staff will continue to field calls to direct patients to locations that are seeing patients.
Also, BMG is adopting a staffing model for these offices to reflect best practices found in other parts of the world in dealing with infectious disease. Teams will work 14-day shifts, providing natural isolation windows in the event that a health care professional is exposed to a COVID-19 patient.
"We have talked to colleagues across the country and we know that we need to take these steps now, not later, to be most effective," said Dr. Fink. "We appreciate our patients working with us to minimize the risk to everyone from the novel coronavirus."
Patients who have appointments are being contacted to confirm a location for the appointment or reschedule to a more convenient time, if necessary. They are also being offered the option to schedule a telehealth visit with their doctor. Patients with questions should reach out to their provider's office, where phones will continue to be answered even if an office is closed. Due to infection prevention plans, all patients are being seen on an appointment-only basis.
Starting April 13, BMG office locations will be open 8 a.m. to 5 p.m. at the following locations:

Hillsborough
Acute Care Locations
Bloomingdale HealthHub Primary Care
2470 Bloomingdale Ave, Suite 123, Valrico, 33596
(813) 655-0896

Van Dyke Adult North
4211 Van Dyke Road, Suite 101B, Lutz, 33558
(813) 960-4026

MLK Primary Care South
3440 W Dr MLK Blvd Suite 203, Tampa, 33607
(813) 872-7737

Non-Acute Care Locations
Big Bend Adult Care
10141 Big Bend Road, Suite 101, Riverview, 33578
(813) 397-1270

Westchase Adult Care
12780 Race Track Road Suite 300, Tampa, 33626
(813) 792-9541

South Tampa Primary Care
4541 S Dale Mabry Highway Suite 100, Tampa, 33611
(813) 533-7030


Pinellas
Acute Care Locations
Dunedin Primary Care
180 Patricia Avenue, Dunedin, 34698
(727) 733-4193

Palm Harbor Family Care and Internal Medicine
30522 US 19 North Suite 119, Palm Harbor, 34684
(727) 784-3005

Bardmoor Family Practice
8787 Bryan Dairy Road, Suite 250, Largo, 33777
(727) 391-6296

Suncoast Family Medicine
620 10th Street North, Suite 1E, St. Petersburg, 33705
(727) 824-3120


Non-Acute Care Locations
Countryside Primary Care
3251 McMullen Booth Road, Suite 104, Clearwater, 33761
(727) 799-0415

Highland Lakes Primary Care
34041 US 19 North Suite E, Palm Harbor, 34684
(727) 953-8407

Landmark Primary Care
2531 Landmark Drive, Suite 103, Clearwater, 33761
(727) 796-4840

Bardmoor Internal Medicine & Pediatrics
8787 Bryan Dairy Road, Suite 275, Largo, 33777
(727) 394-5650

Allendale
6801 4th Street North, St. Petersburg, 33702
(727) 822-3238

Suncoast Medical Clinic Gateway
7751 9th Street North, Suite 10, St. Petersburg, 33702
(727) 521-2424


Pasco
Acute Care Locations
Oak View Family Care
2102 Trinity Oaks Blvd, Suite 216, New Port Richey, 34655
(727) 375-0405

Non-Acute Care Locations
Easthaven Family Medicine
8600 Easthaven Court, New Port Richey, 34655
(727) 375-7929

River Crossing Family Care
8601 Easthaven Court, New Port Richey, 34655
(727) 372-0096


Polk
Acute Care Locations
Lakeland Primary Care
619 Midflorida Drive, Suite 1, Lakeland, 33813
(863) 701-7188

SE Winter Haven Family Health Center
7599 Cypress Gardens Blvd, Winter Haven, 33884
(863) 324-4725

Non-Acute Care Locations
Auburndale Family Health Center
2028 US Highway 92 West, Auburndale, 33823
(863) 965-9327