St. Joseph's Women's Hospital Celebrates International Kangaroo Care Awareness Day
5/22/2019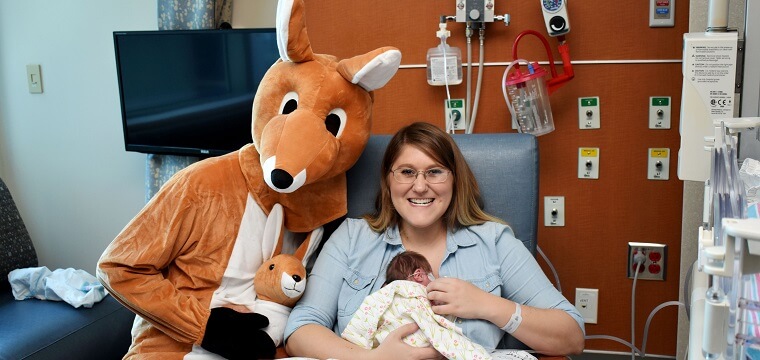 Baby Face Portraits and their "kangaroo" made International Kangaroo Awareness Day special by taking photos of NICU parents and
their babies practicing skin-to-skin contact.
On May 15, the neonatal intensive care unit (NICU) at St. Joseph's Women's Hospital celebrated the special bond between babies and their parents by participating in International Kangaroo Care Awareness Day. This global event encourages the practice of kangaroo care, which provides continuous skin-to-skin contact between mother or father and baby.
Benefits of kangaroo care include:
Decreased incidence and severity of infections
Increased weight gain
Less irritability
Improved parent-infant attachment
Increased maternal milk volume
Longer duration of breastfeeding
Improved sleep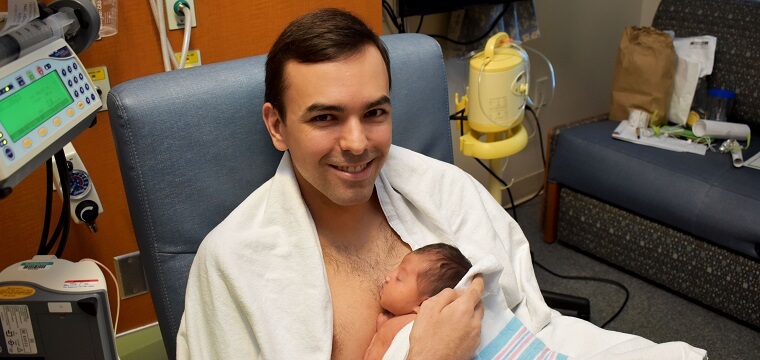 Skin-to-skin contact is not just for moms; it is also an important way for dads to bond with their newborns.
"Skin-to-skin contact is especially important for the growth and development of babies in the NICU, so we promote kangaroo care here every day," said Barbara Cirrito, advanced clinical specialist for the NICU. "But we wanted it to have an even greater impact by making it a special day for our NICU families and joining the worldwide awareness effort."

The NICU team created a memorable event, with free photos of the special moment for each family, certificate of participation and keepsake "A Kiss from Your Baby" poem written for the occasion. Each family who practiced kangaroo care on May 15 was counted to be included in a worldwide tally.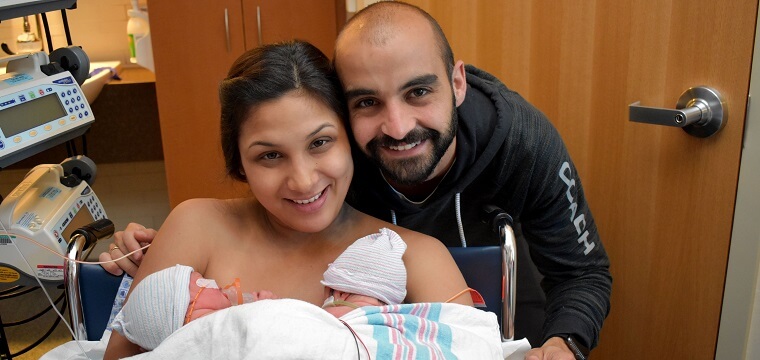 This was an especially important moment for this local mom, who held one of her newborn twins for the first time.
"The parents were thrilled to participate and some were even holding their babies for the first time that day," Cirrito said. "It was beautiful to witness so much joy and love."
Learn more about skin-to-skin contact and other BayCare maternity services by visiting
BayCareMaternity.org.