South Florida Baptist Hospital Offers Specialized Speech Therapy Program for Parkinson's Patients
8/22/2019
Outpatient Rehabilitation Program Receives Parkinson Voice Project Grant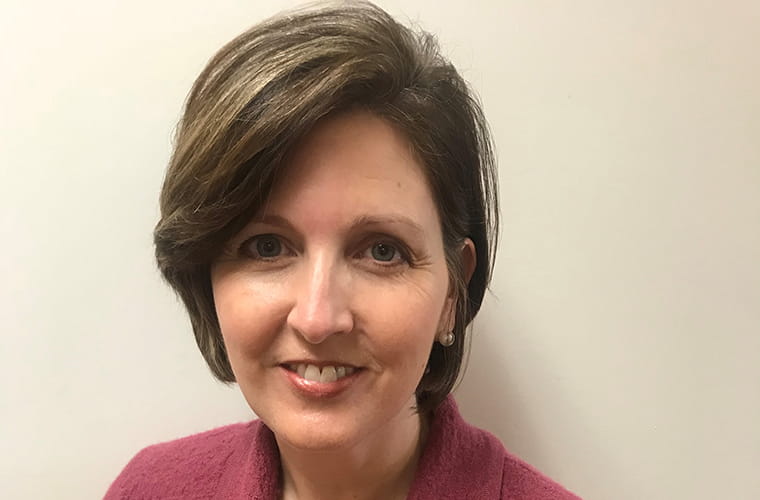 Jennifer Ackett, speech therapist

PLANT CITY, Fla., Aug. 22, 2019 – Thanks to a grant from Parkinson Voice Project, South Florida Baptist Hospital's Outpatient Rehabilitation Program now offers "SPEAK OUT!®" and "The LOUD Crowd®" programs for Parkinson's patients.

Parkinson's disease is a brain disorder and, as the disease progresses, people may have difficulty walking and talking. Up to 90% of people with Parkinson's are at high risk of developing a weak voice that can lead to serious speech and swallowing issues. When people with Parkinson's lose their speaking abilities, this impacts their ability to effectively converse with family and friends, talk on the phone, and even order food in a restaurant.

Through SPEAK OUT! and The LOUD Crowd, South Florida Baptist Hospital speech therapists work with Parkinson's patients to convert speech from an automatic function to an intentional act.

SPEAK OUT! typically consists of 12 individual speech therapy sessions. Together, the patient and speech-language pathologist complete speech, voice and cognitive exercises using a specialized workbook. Patients would need a physician order for speech therapy.

The LOUD Crowd consists of free weekly group therapy sessions for patients who have completed SPEAK OUT! first. Participants perform exercises and follow up with daily home practice. The LOUD Crowd provides camaraderie, support and encouragement for this patient population that is battling a progressive, degenerative condition. Although participants do not need to be South Florida Baptist Hospital patients, they do need to make an appointment with the South Florida Baptist Hospital speech therapist for an evaluation before joining the group. For that, they would need a physician order. The weekly group will meet at BayCare HealthHub™ (Bloomingdale), 2470 Bloomingdale Ave., Valrico, FL, and the Plant City YMCA, 1507 YMCA Place, Plant City, FL.

For more information about the program, contact Jennifer Ackett, speech therapist, at (813) 707-9362. To schedule a speech therapy appointment, call (813) 443-8028.

About South Florida Baptist Hospital
Since 1953, South Florida Baptist Hospital has served Plant City and surrounding areas as a not-for-profit community hospital. The progressive, 147-bed acute care facility offers a full range of diagnostic, rehabilitative, surgical, therapeutic and women's services, including obstetrics. South Florida Baptist Hospital is part of the BayCare Health System, a family of health care providers consisting of the 15 leading not-for-profit hospitals in the Tampa Bay region.

About BayCare Health System
BayCare is a leading not-for-profit health care system that connects individuals and families to a wide range of services at 15 hospitals and hundreds of other convenient locations throughout the Tampa Bay and central Florida regions. Inpatient and outpatient services include acute care, primary care, imaging, laboratory, behavioral health, home care, and wellness. Our mission is to improve the health of all we serve through community-owned, health care services that set the standard for high-quality, compassionate care.