BayCare Gets Green Light for New Hospital in Pasco County
December 07, 2018
Preliminary approval of CON application announced today by AHCA


Clearwater, Fla., (December 7, 2018) – The Agency for Health Care Administration (AHCA) today announced preliminary approval of BayCare's application to build a new 60-bed hospital along the Interstate 75 corridor in Pasco County.
"We know that the demand for health care services will continue to increase in that community, and we're eager to bring more of BayCare's clinical excellence to residents in this area," said Tommy Inzina, president and CEO of BayCare. "We applaud AHCA's decision and we're excited to move forward with our plans to develop a full continuum of inpatient and outpatient care to better serve this growing community."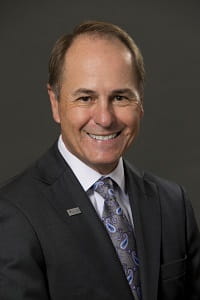 Tommy Inzina, BayCare CEO
As part of the health system's certificate of need application, BayCare outlined plans that include:
Construction of a 60-bed hospital located at a 111 acre site positioned at the northeast quadrant of Interstate 75 and Overpass Road in Wesley Chapel
Recruitment of new primary care practitioners
Implementation of additional behavioral health services
Commitment to community outreach, wellness and educational activities
Investment in training and education of Pasco County school students interested in the health care field
BayCare currently serves this part of Pasco County with behavioral health, home health care, physician offices and other ambulatory services along with access to its existing hospitals. The new BayCare hospital in Wesley Chapel will be more convenient for existing patients while also giving residents another option when choosing a provider.
About BayCare Health System
BayCare is a leading not-for-profit health care system that connects individuals and families to a wide range of services at 15 hospitals and hundreds of other convenient locations throughout the Tampa Bay and central Florida regions. Inpatient and outpatient services include acute care, primary care, imaging, laboratory, behavioral health, home care, and wellness. Our mission is to improve the health of all we serve through community-owned, health care services that set the standard for high-quality, compassionate care. For more information, visit www.BayCare.org.
###