Winter Haven Hospital Names Vice President of Patient Care Services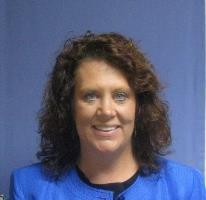 Winter Haven, Fla., September 12, 2014 — Winter Haven Hospital announces the appointment of Carol Koeppel-Olsen as the new Vice President of Patient Care Services. Koeppel-Olsen will work alongside Winter Haven Hospital's current VP of Patient Care Services, Mary Jo Schreiber, until her retirement on Oct. 1.
Koeppel-Olsen comes to Winter Haven from Burnsville, Minnesota, where she served as the VP of Patient Care at Fairview Ridges Hospital of the 7-hospital Fairview Health System. She also has worked at North Memorial Healthcare, Mayo Clinic, and Presbyterian Hospital in Dallas.
"Carol has a passion for nursing and patient-centered care which is a perfect match for Winter Haven Hospital," said hospital President Steve Nierman. "She's looking forward to being part of our community hospital with its reputation for high quality nursing care."
Koeppel-Olsen received her Bachelor of Science in Nursing from the University of Iowa, and a Master's of Science in Nursing from the University of Texas at Arlington, concentrating in both adult critical care clinical nurse specialist and nursing administration. She is certified as a Six Sigma Green Belt, an Advanced Nursing Executive (NEA-BC), and a Critical Care Nurse (CCRN). While in Minnesota, she served as President Elect and Membership Chair of the Minnesota Organization of Leaders in Nursing. Her volunteer and community activities included serving on the Board of Trustees for the University of Minnesota Children's Hospital, and participating in American Heart Association events, March of Dimes events, and LifeSource (organ donation) events.
Her husband Jeff, a licensed building contractor, and their dog Luna join her in the move to Florida. They enjoy boating, camping, music and partaking in community activities. Their three adult children are: Katy, who followed her mother's career in nursing as a registered nurse in Minnesota; Lauren who is studying aerospace engineering at the University of Minnesota, and Alex who joined the US Army and is training to become a combat medic.
Koeppel-Olsen starts on September 15.
About Winter Haven Hospital
Established in 1926, Winter Haven Hospital is a 527-bed facility accredited by the Joint Commission. On Aug. 30, 2013, Winter Haven Hospital joined the Tampa Bay area-based BayCare Health System to become the system's 11th not-for-profit hospital. More than 300 board-certified physicians comprise the medical staff, covering specialties such as stroke, open heart, obstetrics and gynecology, and emergency services. In addition, the hospital is recognized as a Magnet Nursing Center of Excellence, a prestigious designation held by less than seven percent of hospitals nationwide. Winter Haven Hospital has more than 2,500 employees, making it east Polk County's largest private employer, and has been recognized by

Polk Works Workforce 2020 as one of the county's best places to work. Winter Haven Hospital is located at 200 Avenue F NE, Winter Haven, FL 33881 and serves as the major medical center for east Polk County and the U.S. Highway 27/Ridge Corridor. For more information, please call (863) 293-1121 or visit www.winterhavenhospital.org.
About BayCare Health System
BayCare Health System is a leading community-based health system in the Tampa Bay area. Composed of a network of 11 not-for-profit hospitals, outpatient facilities and services such as imaging, lab, behavioral health and home health care, BayCare provides expert medical care throughout a patient's lifetime. With more than 200 access points conveniently located throughout Tampa Bay, BayCare connects patients to a complete range of preventive, diagnostic and treatment services for any health care need.
BayCare's family of hospitals are: Mease Countryside, Mease Dunedin, Morton Plant, Morton Plant North Bay, St. Anthony's, St. Joseph's, St. Joseph's Children's, St. Joseph's Hospital-North, St. Joseph's Women's, South Florida Baptist, and Winter Haven. For more information, visit BayCare on the Web at www.BayCare.org.
###