Privacy Policy and Terms and Conditions
Website Privacy Statement
At BayCarePlus, we know privacy is important to you. Privacy is one of your rights as a consumer as well as a BayCarePlus member. It's also a right that you retain even when you're no longer a member of BayCarePlus.
BayCarePlus doesn't share your protected health information with anyone else unless you provide us with permission to do so. We engage in training programs for our employees to ensure that they know the procedures they need to follow to make sure that your information, whether in oral, written or electronic format, is secure and safeguarded. We won't sell, license, transmit or disclose personal information, outside of BayCarePlus, unless it's expressly authorized by you; necessary to enable our contractors or agents to perform certain functions for us; or required or permitted by law. Personal information means data that's unique to an individual, such as name, address, Social Security number or telephone number.
In addition to this Privacy Statement, BayCarePlus's Notice of Privacy Practices will give you more specific information and details about how we ensure the privacy of your protected health information. The Notice of Privacy Practices also provides details about how we'll use and disclose protected health information. The Notice of Privacy Practices will also explain all the your rights concerning the privacy of your health information and how you can exercise those rights. The Notice of Privacy Practices is available by clicking the link below.
Terms and Conditions
By accessing and using this website, you acknowledge that you've read, understand and agree to be bound by these terms and conditions of use, and that you'll comply with all applicable laws and regulations. The BayCarePlus Privacy Policy and Terms and Conditions aren't to be construed in any way as an agreement, stated or otherwise, on behalf of any party. Use of this website is at your own risk and discretion.
BayCarePlus reserves the right at its discretion to modify the Terms and Conditions and Website Privacy Policy from time to time. Your continued use of the website after any such modifications shall constitute your agreement to be bound by any such changes. BayCarePlus may modify, suspend or discontinue all or any portion of its website without notice or liability.
Security
BayCarePlus maintains physical, electronic and procedural safeguards that comply with federal standards. Additionally, BayCarePlus takes reasonable precautions to protect user information from unauthorized use or alteration. All data, correspondence and responses that the user of the website provides will be handled confidentially, both online and offline. To protect from unauthorized access, data that you provide is safeguarded behind a secure firewall. Please note, users should be aware that there is always a risk in sending information over the Internet and data transmitted by email is vulnerable to security breaches.
Use of Cookies
When you access BayCarePlus's website, we don't require you to register or otherwise provide any personal information, such as your name, Social Security number, or email address. We may, however, monitor and record your usage of our website during your visit. We collect this information and use it to help make the website more consumer friendly and efficient.
BayCarePlus uses "cookie" technology to gather non-personal information. A "cookie" is a piece of data that a website can send to your browser while you're using the website. A cookie isn't a computer program – it can't read data from your computer, perform any action on your data, or embed commands in your computer. Cookies can keep track of which pages are used, the frequency they're used, and to enable certain features on this website. You may disable these cookies at any time by adjusting your browser preferences on your computer.
Informational Purposes Only
BayCarePlus provides the information contained within this website for informational purposes only. No warranty is made that the information provided is error free. The information contained within the web pages may be, at any time, outdated and may include inaccuracies and/or errors.
Visitors shouldn't construe this information as an offer for medical services or as advice on medical treatments. The information presented is general in nature and isn't a substitute for professional health care. Consult a physician or other qualified health care professional before making health-related decisions.
The information presented by this website describes the products and services offered by BayCarePlus. Some specific information may be provided but overall, the information presented may not contain all the applicable terms, conditions, limitations or exclusions necessary to fully describe the products and services.
Claims, Benefits and Medical Management
The information provided with our website doesn't represent a guarantee of coverage or specific payment. All health plan benefits are subject to the terms, conditions and limitations of the specific policy issued, including, but not limited to, eligibility, pre-certification, exclusions and limitations, and medical necessity requirements. For further information on a policy and its limitations, please contact our Customer Service Department.
Links to Other Sites
This website may provide links or references to other sites. These links are provided for your convenience and BayCarePlus isn't responsible for the content of these other sites, doesn't make any representations or gives any warranties with respect to any information contained in or at these other sites, and shall not be liable for any damages or injury arising from the content of these other sites. BayCarePlus reserves the right to terminate any link at any time.
When leaving BayCarePlus's website to visit another website, we recommend that you review that third party's terms and conditions and privacy policy.
Notification of Changes
BayCarePlus reserves the right to change the content within the web pages and within the Website Privacy Policy and Terms and Conditions at any time, without notice.
No Warranty
The materials, information and services provided on this website are provided "as is," without any warranty of any kind, either expressed or implied, including, but not limited to, an implied warranty of merchantability, fitness of a particular purpose or infringement. There is no warranty that use of the website will be error free or that it won't interfere with your use and enjoyment of other information or services.
Contact Information
If you have any questions concerning your right to the privacy and confidentiality of your personal information and data that has been entrusted to BayCarePlus, please contact the Customer Service Department at the phone number on the back of your ID card or as indicated on the website.
For specific inquiries about BayCarePlus's Privacy Statement or Notice of Privacy Practices:
Privacy Officer, BayCare Health Plans
300 Park Place Blvd. Suite #170
Clearwater, Florida 33759
Local: (727) 519-1954 (TTY: 711)
Email: BCPlusPrivacyOfc@BayCare.org
Interested in Learning More About a
BayCare
Plus

Medicare Advantage (HMO) Plan?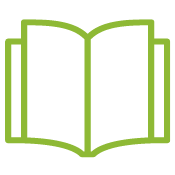 Request Your FREE Decision Guide
Download your FREE Medicare Advantage Decision Guide or request a copy by mail.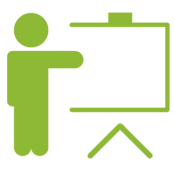 Attend a FREE Medicare seminar
Learn more about BayCarePlus plans at a FREE live seminar or webinar.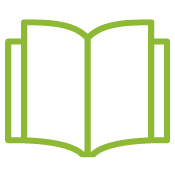 Schedule a Personal Consultation
Get your questions answered in a virtual or in-person appointment with a BayCarePlus advisor.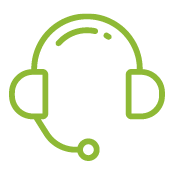 Talk with a Licensed Medicare Advisor
Discuss your options with a licensed Medicare advisor.