Weight Management and Bariatric Services in Winter Haven, Florida
Tired of battling obesity? So are 58 million other Americans. At Winter Haven Hospital, we understand the emotional and physical havoc chronic obesity can cause. That is why we offer a surgical weight-loss program (bariatric surgery) that can help you lose weight, and keep it off. Winter Haven Hospital is designated as a Bariatric Surgical Center by the Metabolic and Bariatric Surgery Accreditation and Quality Improvement Program (MBSAQIP).
Obesity is a major risk factor for hypertension, cardiovascular disease, diabetes and some cancers in both men and women. Obesity-related medical conditions contribute to 300,000 deaths annually, making it the second leading cause of preventable death in the nation.
Your weight loss journey includes learning about your surgical procedure - with the help of our weight loss professionals, you can learn more about our program.
Take the first step by registering for a free online information session:
Is Weight Loss Surgery Right For You?
To determine whether you may be a candidate, ask yourself the following questions:
Are you at least 90 pounds overweight?
Are you fighting hypertension, cardiovascular disease, or diabetes?
Have you tried every diet, without successful lasting results?
Have you battled obesity most of your life?
Are you ready to look and feel better?
If you answered yes to most of these questions, then you may be a candidate for weight loss surgery.
Winter Haven Hospital offers the following bariatric surgical treatments:
Sleeve Gastrectomy
Revision Bariatric Surgery
Our bariatric surgeon at Winter Haven Hospital chooses to perform their Sleeve Gastrectomy surgeries using the da Vinci Surgical System®, one of the most sophisticated surgical system available. Find out more about the benefits of Robotic Surgery.
Take the first step by registering for a free online information session:
Breaking the Cycle
Our weight management program provides a comprehensive approach that's tailored for each patient. Led by Dr. Hall, Bariatric Program Medical Director, our patient-focused program extends beyond the surgical procedure and has life-changing potential. Our bariatric coordinator will help you navigate your weight loss journey from start to finish.
Bariatrics (Weight Loss) Surgery in Six Steps:
Online Info Session Learn more about your different surgical options.
Initial Consultation Meet with our BayCare Weight Loss Surgery physician
Navigator Review Understanding the requirements to prepare for surgery
Surgeon Review Completed requirements reviewed by physician
Record Submission Final insurance authorization and surgery scheduling
SUCCESS Program Personalized follow-up care from our multidisciplinary team.
Our Expert Team
Our team of bariatric experts includes Dietitian Nutritionists, Psychologists, Physical Therapists, Pharmacists and more. Meet our bariatric surgeon, Bariatric Program Navigator and dietitian.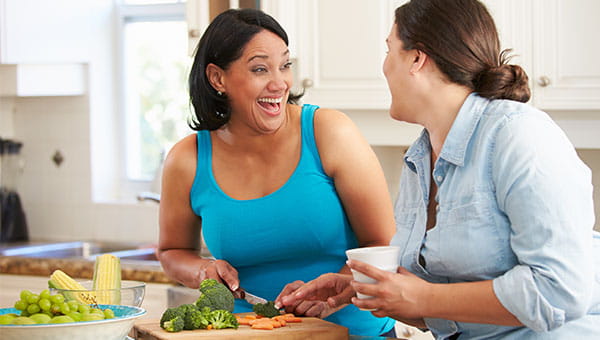 Pre- & Postsurgery Resources for Current BayCare Patients
Prepare for your upcoming surgery and every day after with resources and recommendations from your specific hospital.
Nationally Accredited 
Our program is nationally accredited by the American College of Surgeons (ACS) and the American Society for Metabolic and Bariatric Surgery (ASMBS), and is a comprehensive, multi-disciplinary approach to help you find the best weight loss options for you.