Speaker's Bureau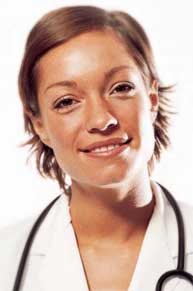 For the Health of Our Community
The St. Joseph's Women's Hospital Speaker's Bureau is dedicated to providing the highest quality health care and wellness programs for the betterment of the patients and communities that we serve. Speakers are available for a wide range of personal and public health issues, including women's health, mental health and wellness - at little or no cost to you or your organization.
A Resource for Your Health
The St. Joseph's Women's Hospital Speaker's Bureau can be a great resource for bringing medical expertise and education programs to you and your organization. Physicians and health care specialists are available to meet your organization's special interests or needs. Our program offerings include:
Women's Health
Cervical Cancer Detection - Pap Smear
Chronic Diseases
Endometriosis
Exercise and Pregnancy
Gynecological Cancers
Hormonal Headaches
Hormone Replacement Therapy
Hormones and Women
Infertility - Evaluation and Treatment
Osteoporosis and Arthritis
Perinatal Infections
Perinatal Substance Abuse
Planning a Healthy Pregnancy
PMS
Prematurity
Sexuality/Intimacy
Women, Work, Infertility and Family
Mental Health
Bereavement
Depression
Depression and Diabetes (Panic, Manic or Personality)
Postpartum Depression
Psychiatric Diagnoses
Women and Alcohol Abuse
Wellness
Exercise and Pregnancy
Exercise, Nutrition and
Weight Control
Integrative Medicine
Managing Stress
Self-Healing (Stress Busters)
Breast Health
Breast Health
Breast Cancer and Treatments
Fatigue and Breast Cancer
Sexuality/Intimacy after
Breast Cancer
Heart Health
Congenital Heart Disease
Heart-Healthy Eating
Hypertension
Women and Heart Disease
Urology
Urine Incontinence
Urodynamics - Testing and Treatment Options
Other Topics
Interventional Radiology
A Service to You
The St. Joseph's Women's Hospital Speaker's Bureau is available at little or no cost to your organization. To ensure the availability of speakers, please provide us with a one-month advance notice for any speaker request. To schedule a speaker for your group, call the St. Joseph's Women's Hospital Speaker's Bureau at (813) 870-4747.