Weight Management and Weight Loss Surgery in Riverview, Florida
Obesity affects many Americans and causes serious health issues and diseases. Bariatrics is the field of medicine that focuses on the causes, prevention, and treatment of obesity. Beyond just weight loss surgery, bariatrics includes dieting, exercise, weight loss behavioral therapy, and drug therapy. Attend an information session to learn how St. Joseph's Hospital-South can help our Riverview and South Hillsborough communities lead healthier lives.

Although diet, exercise, behavioral therapy, and anti-obesity drugs are usually first-choice weight loss treatments, surgery may be the best option for some patients. Weight loss surgery generally results in greater weight loss than conventional treatments, leads to better quality of life, and less obesity-related diseases. To get the answers you need, you can rely on the expertise of the bariatrics team at BayCare. Meet our surgeon and our bariatric program team. Our comprehensive, multidisciplinary approach will help you find the best weight loss options.

Obesity as classified by the Centers for Disease Control and Prevention (CDC):
Class 1: BMI of 30 to < 35
Class 2: BMI of 35 to < 40
Class 3: BMI of 40 or higher. Class 3 obesity is sometimes categorized as extreme or severe obesity.

Obesity is a major risk factor for hypertension, cardiovascular disease, diabetes, and some cancers in both men and women.


Learn More
To learn about the bariatric and weight management services at St. Joseph's Hospital-South, register for a free in-person or online information session. St. Joseph's Hospital-South offers these bariatric surgical treatments:
Laparoscopic sleeve gastrectomy
Gastric bypass surgery (Roux-en-Y gastric bypass)
Revisional bariatric surgery
St. Joseph's Hospital-South's bariatric team includes a Clinical Nurse Navigator and a Registered and Licensed Dietitian who help to create a personal plan of care for each patient. Our team helps patients with the following:
Acts as a patient liaison from presurgical to postsurgical care, and is a contact for all clinical and program-related questions
Provides personalized nutrition intervention and counseling
Helps in coordinating appointments and explaining insurance requirements
Provides personal support on the weight loss journey
Nutrition and Weight Management Counseling
Lifestyle and nutrition are key factors in the treatment of many health conditions and diseases including hypertension, high cholesterol and even cancer. Through better nutrition and lifestyle modification, you can lower your risk of complications. St. Joseph's Hospital-South coordinates with our outpatient nutrition services team to provide comprehensive weight management counseling that includes nutrition visits, weight checks, and coaching sessions. Our registered dietitian can help you manage your weight loss journey through good nutrition choices and develop a meal plan that is appropriate for your needs.
Other Resources
In addition to weight loss consultation and nutritional counseling and programs, we help with scheduling for pre-op sleep studies, fitness classes, and emotional and psychological assistance, if desired by the patient or if required by insurance.

For more information about the bariatric program at St. Joseph's Hospital-South, call (855) 314-8350.

Bariatric team:
Keyur Chavda, MD
Jennifer Ayers, RN, BSN, CMSRN, ONC - Bariatric Clinical Nurse Navigator
Cathy Fox, RD, LD/N - Metabolic and Bariatric Dietitian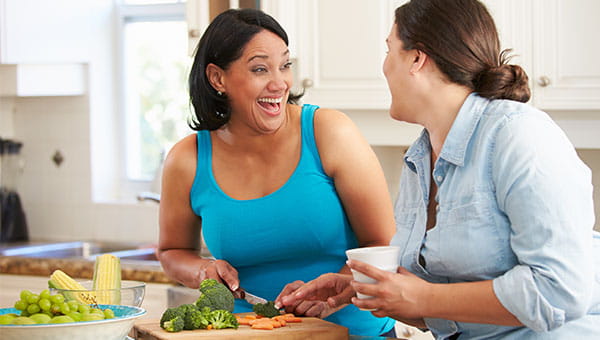 Pre- & Postsurgery Resources for Current BayCare Patients
Prepare for your upcoming surgery and every day after with resources and recommendations from your specific hospital.