Heart and Vascular Services in Lutz, Florida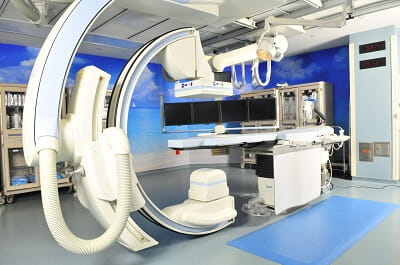 We are committed to providing advanced cardiac care. Our cardiac team is highly trained and experienced, ensuring the best possible outcomes for our patients. Heart disease can take on many forms and often has subtle symptoms - Chest pressure or Discomfort, Sluggishness, and Fatigue. It's important not to ignore these subtle signs and symptoms.
We perform many advanced procedures—both diagnostic and for treatment.
Experienced Cardiac Team
Our cardiology team includes experienced medical, invasive and interventional board certified:
Cardiologists
Electrophysiologist
Registered nurses
Registered radiographic technicians
Registered cardio invasive specialists
Cardiac Services at St. Joseph's Hospital-North
We offer the following cardiac services:
Diagnostic Cardiac Catheterizations
Percutaneous Coronary Intervention (PCI) which includes Percutaneous Transluminal Coronary Angioplasty (PTCA) and Coronary stenting
Intravascular Ultrasound (IVUS) and Fractionated Flow Reserve (FFR) measurements
Electrophysiologic Studies (EP studies) and Ablation procedures
Defibrillator/ Pacemaker Implant and generator change
Digital loop/ Event recorder implant
Cardioversion
Other non-invasive cardiac diagnostic services including : stress testing, echocardiogram, Transesophageal Echocardiogram (TEE), Tilt table study, Coronary CT Angiography
Our cardiac unit works closely with emergency care and the intensive care unit to ensure a quality standard of care.
For more information or a physician referral, call (855) 233-0888 or find a doctor near you.
Learn more about heart and vascular services at BayCare.
If you are experiencing pressure, heaviness or pain in the chest, arm or below the breastbone alone or in combination with sweating, nausea, extreme shortness of breath or irregular heartbeats, you may be having a heart attack. Please call 911 immediately.