As Our Community Grows, So Does Our Ability to Care for It
Our new Patient Tower is now open
Since opening in 1931, St. Anthony's Hospital has been committed to improving the health of the community. The hospital continues its commitment by responding to the growth of south Pinellas County with a major expansion and renovation.
Our goal is to improve patient-centered care and the family experience as well as increase the number of private patient rooms.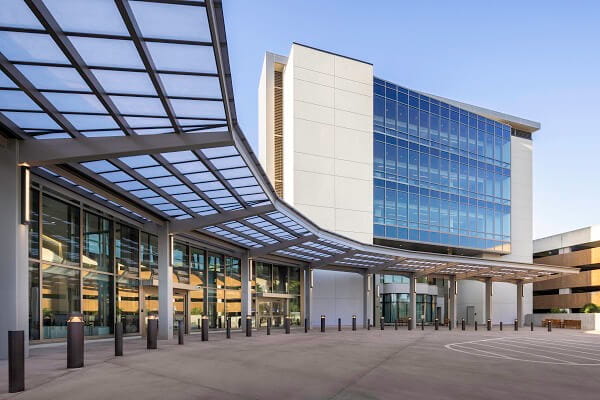 St. Anthony's Hospital's expansion will add approximately 143,000 square feet to the hospital's campus. The tower is now the new main entrance on Seventh Avenue North.
The tower features 90 all-private patient rooms with each floor housing a different unit including post-surgery, general medical/surgery, inpatient dialysis and oncology.
The new lobby features art from local St. Pete artists and the devotional wall with the cross on display.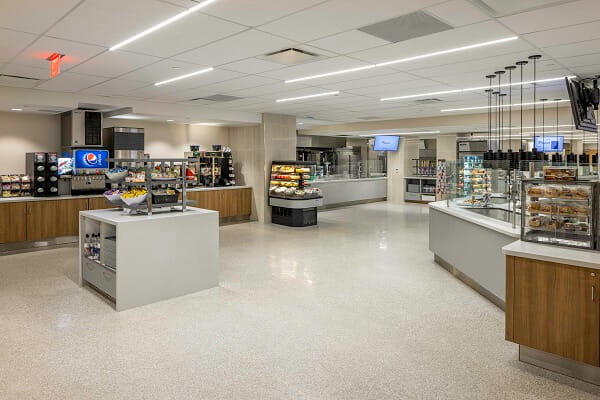 We renovated and moved the cafeteria from the ground floor to the hospital's main lobby to provide easier access for our visitors.
The open main lobby welcomes visitors with a concierge desk, seating area and bright light fixtures.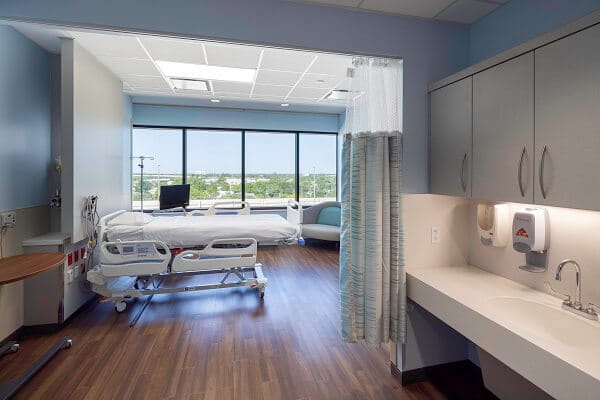 We designed the rooms to conceal the standard medical tubing behind the headwall so that the room feels more like a home than a hospital.