Set Your Watch to Manage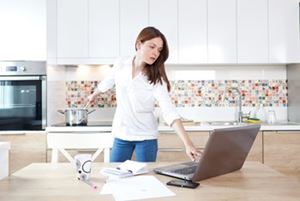 The months fly by faster and faster every year, especially around the holidays. Between all the regular routines, you now have extra guests at the house, the kids are off from school and you're shopping list seems to grow every day. How can you possibly get it all done? Here are a few quick tips that will help you manage your to do list during the bustling holiday season.
Don't set goals you can't meet. Be realistic. You are not likely to wrap two dozen presents, bake a few dozen cookies, mail your holiday cards and attending the company holiday party. Space out your activities. Try an email holiday card this year, making one kind of cookie to give as gifts and maybe only make an appearance at the cocktail party.
Kill two birds with one stone to help minimize travel and cross off multiple things at once. Be strategic about your shopping trips. Plan to go to the shopping mall that has most of the stores you need to go to, rather than just some. Need a quick health check and grocery shopping? Go to your local Publix to cross off food shopping and try out the free BayCare HealthHub self-screening station in the pharmacy to get your pulse, weight and blood pressure.
Ask for help. If you spend the holidays with a group of people, see what everyone thinks about doing a potluck for holidays dinners or a gift exchange, so you can limit your shopping, and wrapping. Make your holiday tasks fun for everyone. For example, meet up at someone's house to bake cookies, then everyone gets a mix to take home.
Be prepared for delays and unforeseen circumstances. Be flexible in your itinerary for parties and other holiday activities. Remember the traffic gets heavier around the holidays and work tends to get busy at the end of the year. Plan in a 15-20 minute buffer to help keep yourself on schedule and for those that may be fighting traffic or leaving work late.
Managing your time during the holidays is crucial. Planning and practicing time management can help you get everything done and help you adapt when unexpected situations occur. Time management may also allow you to enjoy the holiday.