Hospital Leadership at St. Joseph's Women's Hospital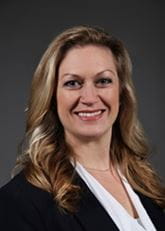 Sarah Naumowich was named President of St. Joseph's Children's Hospital and St. Joseph's Women's Hospital in February 2019.
Naumowich joined BayCare in 1998 and has held progressively responsible roles in the health system, developing a broad range of experience in hospital operations, strategic planning, program development and physician relations. From 2017 to 2019, she served as president of Morton Plant North Bay Hospital in New Port Richey. During her tenure there, she led several major expansion projects, demonstrated a commitment to high quality health care and became actively involved in the community.
She is a graduate of the University of South Florida with an M.B.A. as well as a bachelor's degree in Psychology. She also has an associate degree from the University of Florida.